15 Affordable Christmas Throw Pillows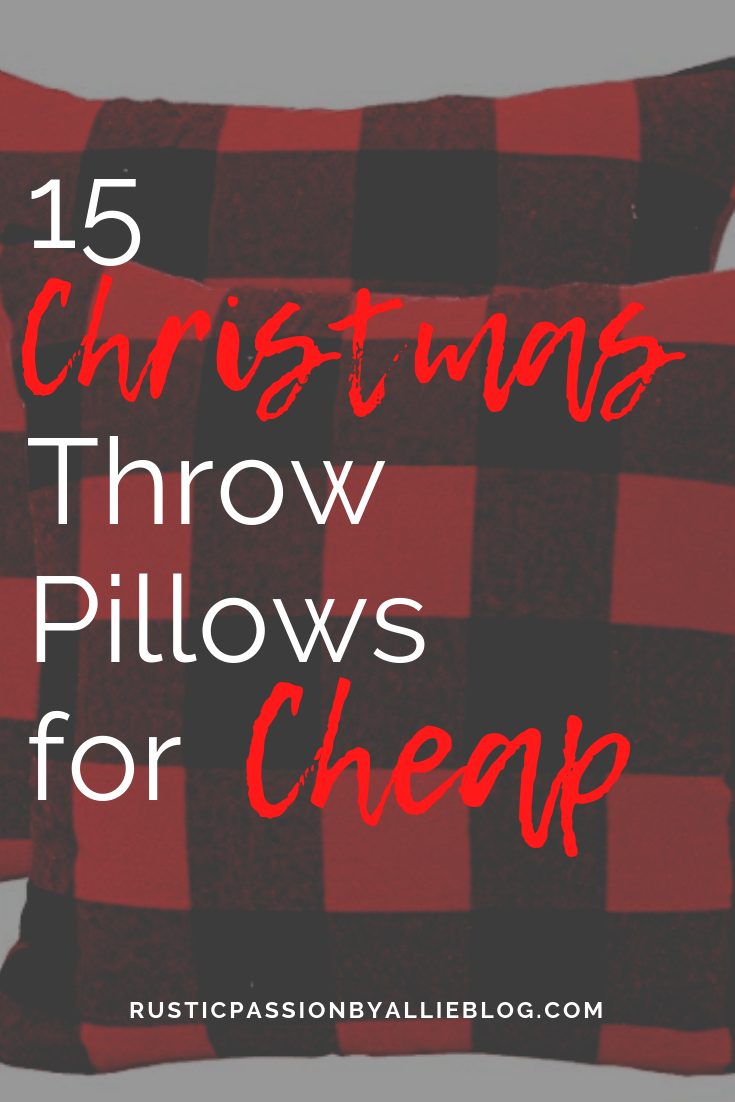 Hey friends! How is your week going? My week has been good, we have been getting ready for all the busy family parties and holidays coming up. I am ready for Christmas already. It's my favorite holiday and I usually end up putting up the tree early anyways. So I'm sure this year will be no different. I want to share some cute Christmas throw pillows I found for you guys for such a great price. You will love them as much as I do!
When do you put up your Christmas tree? I had a poll on my Instagram asking everyone when they decorated for Christmas because I always decorate before Thanksgiving. But it seems like most people don't. Which is totally fine I'll be the crazy person decorating my house for Christmas too early! LOL
Some of the links on my blog are affiliate links, meaning no additional cost to you, I earn a commission if you purchase through the links. Thanks for supporting my dream!
Did you enjoy these adorable Christmas Farmhouse Pillows? They are too cute, and I need all of them! I hope it gets you in the holiday mood because you know I'm ALREADY there!!! 🙂 Tell me in the comments which one is your favorite.
Take a look around the Blog!
Thanks for stopping by the blog today. It means so much to me that you came. I would love for you to be a part of my blog family. I pour my heart into my email list so fill out the form below you will be the first to get blog updates.