40 Of The Best Interior Design Tips That Will Give You Massive Inspiration!
40 Of The Best Interior Design Tips That Will Bring You Massive Inspiration!
Hiiiii friends! How is your week going so far? This is a blog post I have been dying to write for a while. It's all about some of my favorite Interior Design influencers and sharing the very best home decor tips with you. If you have been looking for decorating hacks that you can actually do look no further.
Are you looking to create your dream home without spending a lot of money? There's a way to have a beautiful home without breaking the bank! That's what I teach in the Rustic Passion VIP Community. If you want to learn more you can click below.

Social Media is an amazing tool that we get to use every day. And it can be used for such great things. Without a doubt, it can bring design inspiration that we may have never had other wise.
Where do you find most of home decor inspo? Tell me in the comments below. I would love to know. Some of my favorite websites to get design inspiration are Houzz, Better Home and Gardens, The Spruce.
In fact the days where we could only find interior design inspiration in magazines and on HGTV are long gone.
Without a doubt, a lot of my design inspiration is from Pinterest and Instagram. I follow some women that are truly the best Interior Design influencers. Women that have the best decorating blogs and are my favorite Interior Design Instagram accounts.
First and foremost, you won't have to look any further to get decorating tips for creating a beautiful home affordably.
I believe that when we are inspired to be better or do better it is always a good thing. Surrounding yourself with people (even if that means through a phone or computer screen) that inspire you always creates a fire within and pushes us to be better. My goal in life is to be a better version of myself than I was yesterday.
In general looking at beautiful Interior Design Instagram accounts push me to be a better designer. Without a doubt a better decorator in my own home. And I fully understand one of my life callings is my Home Decor Blog and sharing my passion with the world.
I have always wanted to teach people that beautiful DIY Home Decor can be easy. And that creating your dream home on a budget can be a reality.
Also, I love building connections and relationships with this community. You have to be vulnerable, real, and always share what's on your heart. These Interior Design influencers I am going to share do an amazing job with that. As I mentioned above, they will inspire you immediately. And put a smile on your face right away.
So let's get down to business so I can give you all the best design hacks that you must do.
But before we do one other thing I want to make a point is this blog post is meant to bring inspiration. Please do not compare yourself to others. I know it's so hard not to do that sometimes. I get it!! Honestly I do. But like I mentioned above my goal is to become a better version of myself than I was yesterday. That should be yours too! You are your own person, you have your own design style.
Finally, use this blog post to follow the best interior design hacks that inspire you to decorate better.
Keep reading to get the best decorating tips for your home:
Hang art on that wall that fits into that section of the room. I use gallery wall layouts when hanging smaller pieces on my walls. Take a few steps back and admire the art if it doesn't look right you can always change it.
Change out your shelf decorations regularly with each new season. I always love to change the decor in my living room shelves that way I don't get sick of it.
Hang your curtains a few inches above the top of the window. Doing this makes the window look larger.
Use Throw Pillows as much as possible. I use them on my couch, on my entryway bench, on my bed, and on the bench in my bedroom.
Use a rug in almost every room. I use rugs in in my kitchen, family room, living room, dining room, and bathrooms. You can never go wrong with them. My favorite rug right now is cowhide rugs.
Don't be afraid to use texture when hanging things on the wall. I used a lot of reclaimed wood signs when decorating and they create a different look that's a bit rustic and I love that.
Group your decorations when decorating a shelf. I always use the rule of three decorations together in a small area.
Don't be afraid to display family photos in your home. I know a lot designers don't hang a ton of family pictures but I feel like it creates a warm feeling in my home.
Shop at thrift shops to get affordable vintage inspired or real antiques.
Always look for DIY craft decorations you can make yourself to save money.
Use color when decorating. For the longest time my home was all neutral but I have really changed up the design to bring bold bright colors in.
Use table lamps as much as you can. It's always nice to have extra light around the house.
Make sure when buying large furniture pieces like a couch, kitchen table, bedroom set that they are pieces you truly love. And that will last a long time.
Decorate an accent wall. Accent walls can be done by painting wall, using wallpaper, or using shiplap or pallet wood.
Use plants in your home to bring in color. Whether you use real plants or faux you can display them in any room in your home.
Get new light fixtures they make a huge difference in a room and can be a statement piece.
Use throw blankets on the back of your couch or accent chairs to warm up a space.
Decorate trays with small decorations to display in the middle of your countertop or coffee table.
Put matching end tables on the sides of your couch.
Make sure you have a blanket ladder or a decorative bucket to display blankets.
Get a nice coffee table for living room, a lot of people use unique style coffee tables. Examples are trunks, or a chunky wood coffee table.
Decorate your kitchen countertops with decorations that are pretty but you can also use such as, a jar filled with k cups, a nice looking bread box to hold your loafs of bread.
Use reclaimed wood shelves in your home that are gorgeous to look at but you can use to display small decorations in your living room or dishes in your kitchen.
Find bedding that you really love that is soft, cozy, and pretty look look at.
Use layers with your bedding.
Keep your nightstands clutter free, I keep everything in my nightstand drawer that way my nightstand only has a few small decorations on it along with my lamp.
Use small rugs or runners in your hall or entryway.
Keep a decorative bin to put your kids toys in that way you don't have toys everywhere in your living room.
Repaint an old furniture piece. Whether you have one laying around the house, out in the garage, or need to stop at your local thrift shop giving an old piece of furniture a new life with a paint job is always a fun project to save money.
Take a Saturday morning trip around the neighborhood to do some yard selling. I have found some of my favorite decorations and furniture from yard sales.
Make your own furniture if you can't buy some right now. You can find tutorials on Pinterest or YouTube.
Always look for discounts and clearance items in the back when shopping at stores. I've saved tons of money by finding items on sale.
Change out the hardware on your kitchen cabinets. You wouldn't believe the huge difference that one small thing makes.
Put your utensils in a jar on your counter. It creates a pretty decoration for your kitchen as well as a useful place that is easy access.
Find affordable prints to hang in your home. You can print out your own digital prints that are cheap and hang them up in your living room. You can see my printables HERE.
Use place mats on your dining room table. I bought decorative mats that I keep out all year long.
Get a matching appliance set for your kitchen. When we remodeled our kitchen it made such a difference to have a gorgeous matching set.
When decorating your bathroom use matching towel sets that makes a huge difference.
Always look for a unique shower curtain for your bathroom because it is the centerpiece of a bathroom. I searched for months until I found a fun one that look great in my guest bathroom.
Use decorative soap dispensers in your kitchen and bathroom instead just the plastic ones that you get at the store.
I hope you learned a lot of decorating hacks to save money and design tips that you can easily do.
Now I want to share some of my favorite interior designers with you to give you even more inspiration for your home.
Click HERE if you want more information on Rustic Passion VIP Community.
Instagram.com/farm_decor_momma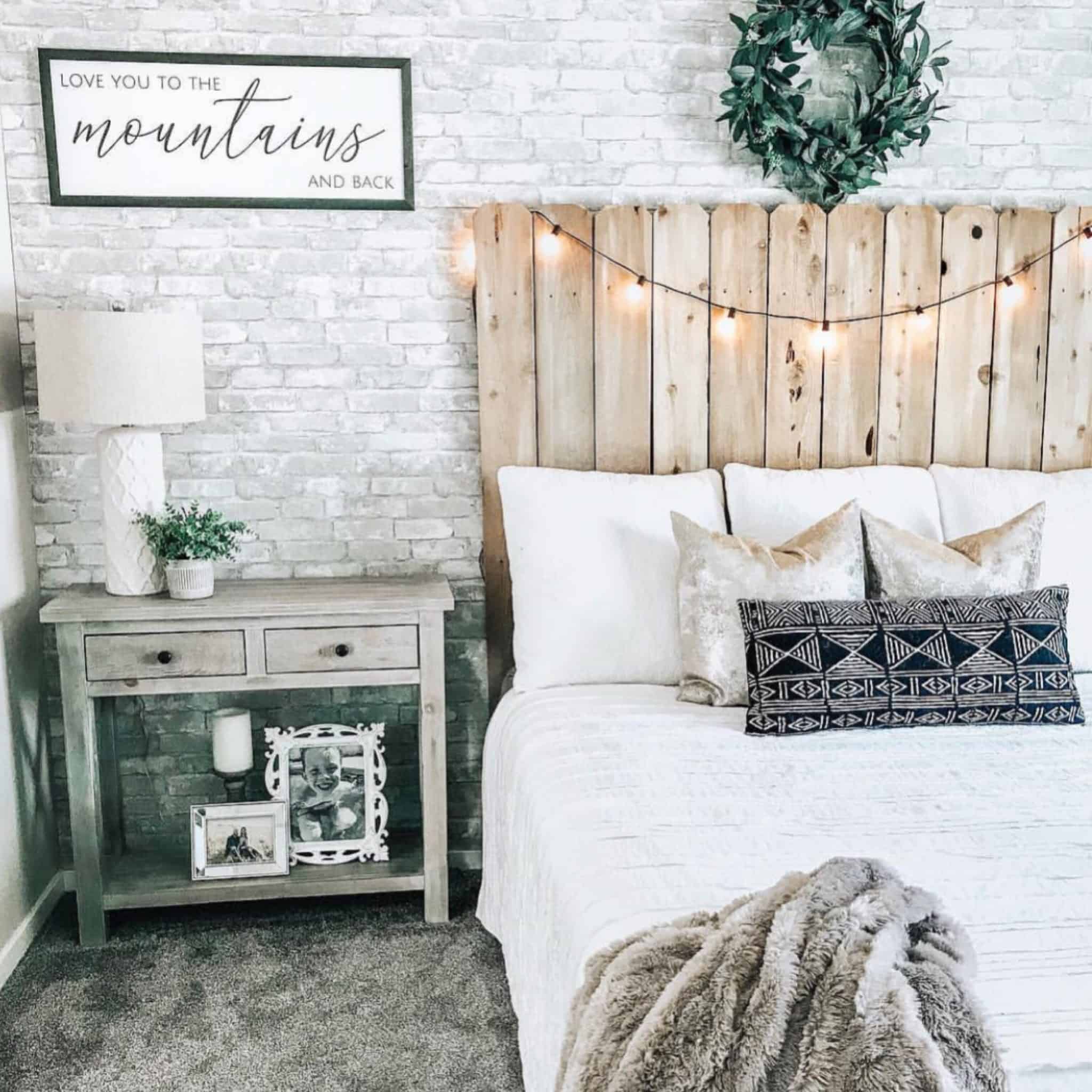 Instagram.com/brittanyhenryblog
Instagram.com/themustardseed205
Instagram.com/lizlovegrowswild
Instagram.com/brittanyshomesweethome
Instagram.com/charlotteshappyhome
Instagram.com/thefarmhousestory
Instagram.com/brooke_startathome
Instagram.com/jodie.thedesigntwins
Instagram.com/thelittlewhitefarmhouse
Instagram.com/theglamfarmhouse
Instagram.com/theothersideofneutral
Instagram.com/julie.thedesigntwins
Instagram.com/christina_goldsmith
Instagram.com/whitesparrowfarm
Instagram.com/citygirlmeetsfarmboy
Instagram.com/the_cityfarmhouse
Instagram.com/thecuratedfarmhouse
Instagram.com/thetailoredhaven
Instagram.com/threesonsfarmhouse
Instagram.com/ourfauxfarmhouse
Instagram.com/whitetailfarmhouse
Instagram.com/ourcottonfarmhouse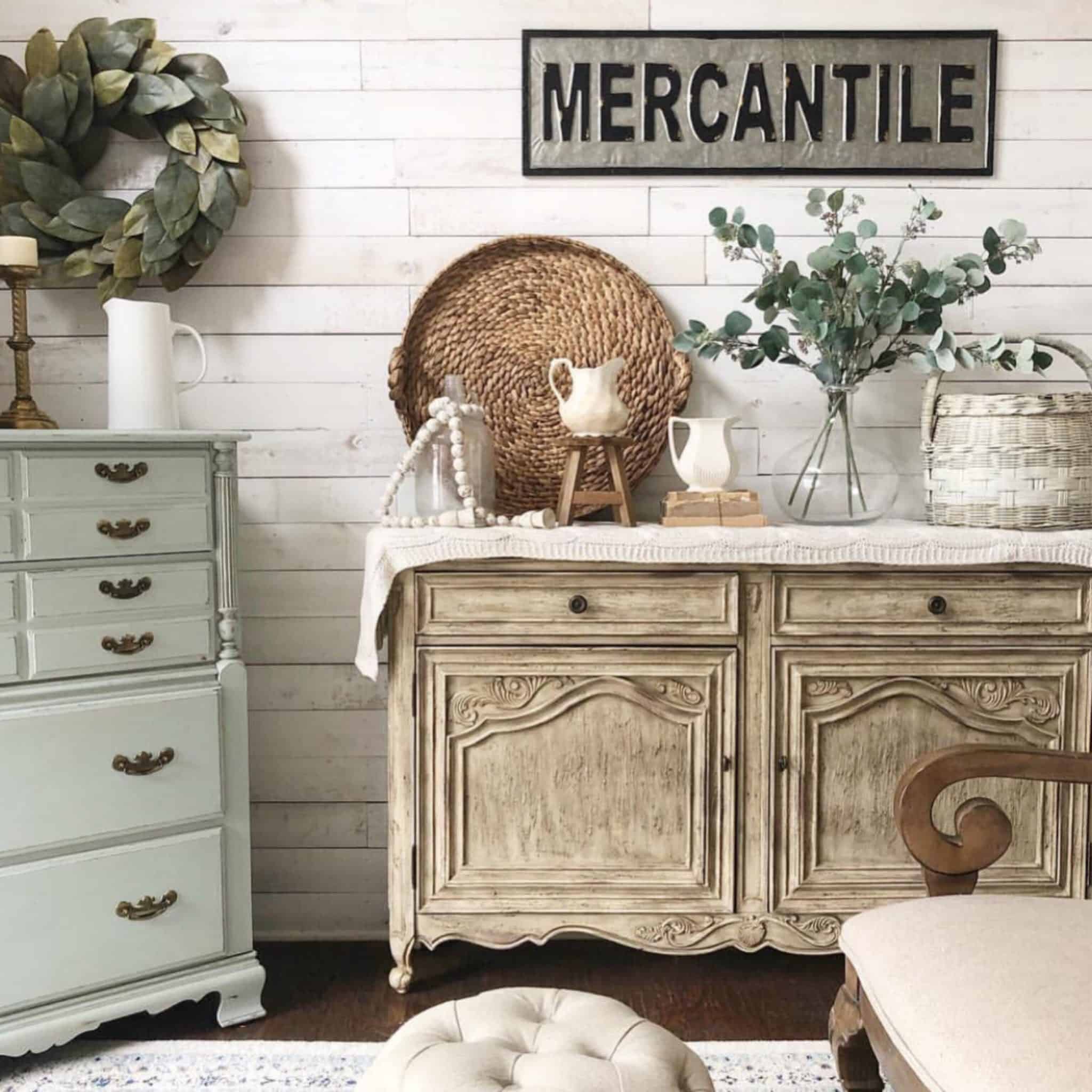 Instagram.com/yellowprairieinteriors
Instagram.com/whimsygirldesign
How insanely beautiful are these Instagram home accounts? Obviously, you fell in love with each and every one of them!? Right? BECAUSE I DID! Clearly. 🙂 Tell me in the comments below who was your favorite out of these home decor blogs.
This list has been full of the very best farmhouse blogs and interior design blogs to follow to bring you long term inspiration when decorating your dream home on a budget. Plus tons of amazing tips you can do yourself quick and easy!
You can spend hours looking through these accounts and get lost with all the beauty. In other words, I hope you truly loved this blog post as much as I enjoyed writing it. Besides just looking at pretty photos, I hope you were inspired.
Also, have you been wanting to create your own blog? I make ALL of my income from being a full time blogger. Keep reading if blogging is something you have always been curious about. Because you will want to take a look at my blog post How to start a Blog the easy way!
I've included a list of the best tools I use for my blog. As a result I have used all the items in this blog post personally and absolutely love them. Not only have I linked discounts but also the best price possible for each item.
Thanks for stopping by the blog today to see these inspiring home decor blogs. Let's be friends more than just here.
The best decorating and design tips and tricks.