I love decorating my house and finding the very best wall art I can. I've created some amazing home decor printables you can easily print and hang up in your home. I know decorating can be expensive so that's why I am here. My goal is always to help you design a home you love all while sticking to your budget.
It's super important that you find printable home decor that you can enjoy for many years.
I want to give you the very best farmhouse artwork and home decor printables!
Please scroll below to see my entire home decoration collection of wall art to print and hang in any room of your home.
By clicking on each photo you see the full details for purchasing.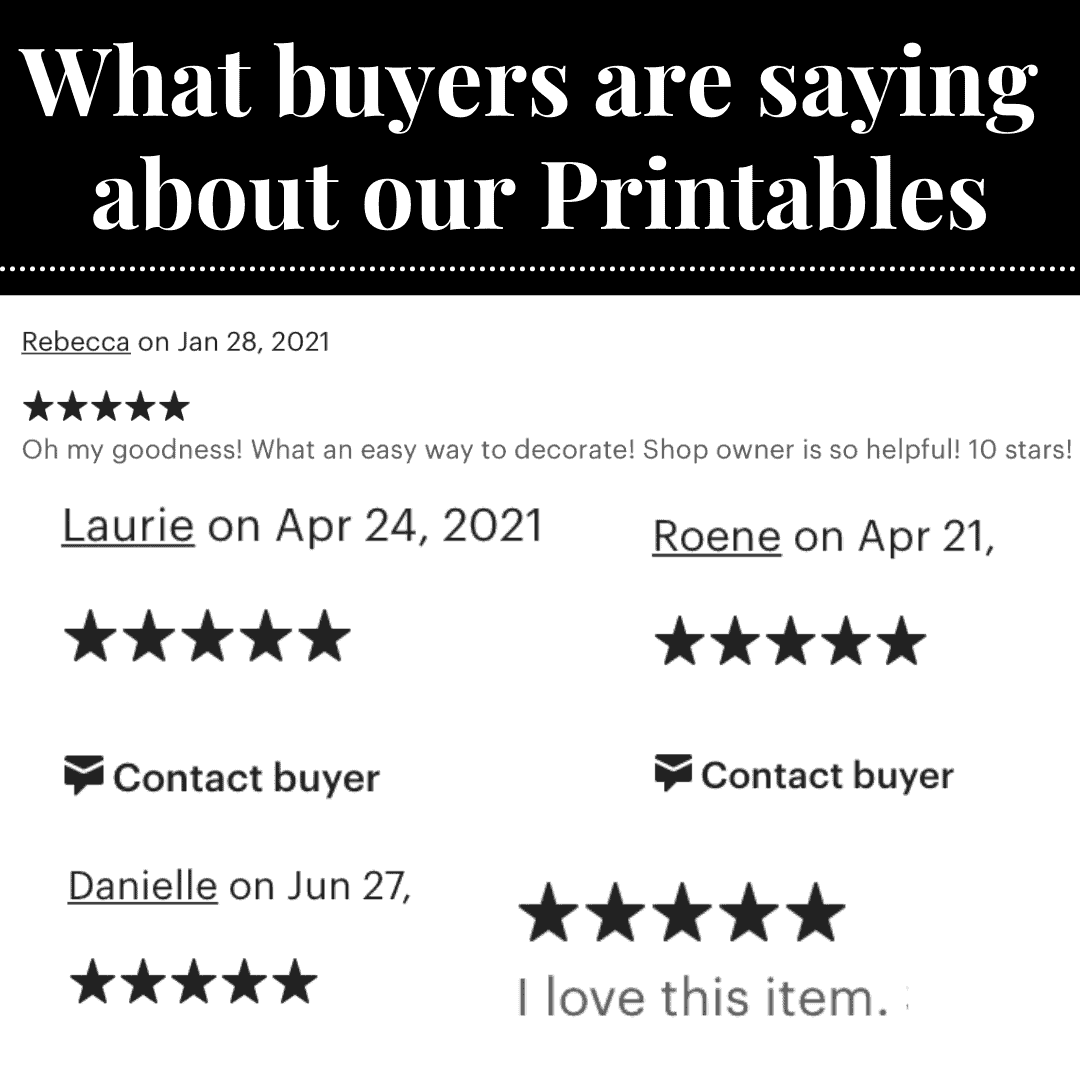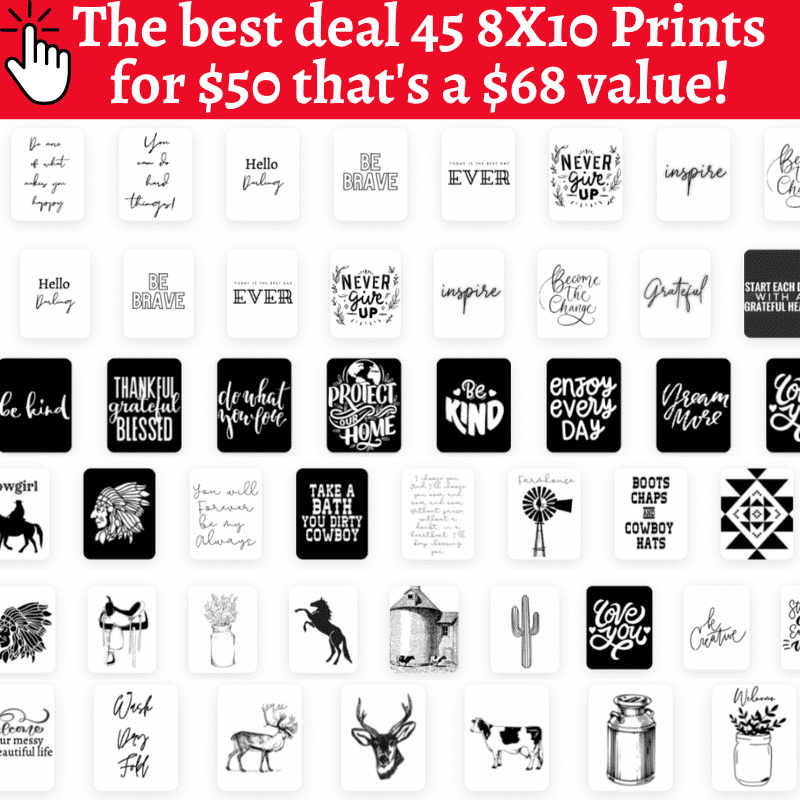 It means so much to me that you are here to view my printable home decor shop.
Whether you are looking for home decor printables, kitchen prints, printable room decor, or printable farmhouse signs I hope you can find one you love.
It can be hard to find decorations to hang on the wall. I love finding the perfect wall art or vintage farmhouse wall decor. But you can search for hours online or go to store after store and never find the best decor. So that's why I created this online print shop to make it easy for you.
You can easily find decorations for your master bedroom, signs for your bathroom, or wall art for your living room, and even the cutest kitchen prints. I want you to be able to decorate your home the way you want.
It's so important to design our home our style. It's more important to follow how you love to decorate rather than what the latest trend is.
I know we are always looking for free printable wall decor, and free printable farmhouse signs so that's why I made this shop so budget friendly because my goal is to always create decor that won't break the bank.
I never want to spend outside my decor budget when I am designing a new room in my home, and I know you don't want to either.
So make sure you are clicking on each photo above to get the full details about how you purchase each decor printable. That way you are able to have the cutest printable home decor for any room you are decorating.
This prints are for all my farmhouse pictures and western style lovers. Modern farmhouse decor is so popular right now and won't be going out of style anytime soon. So feel free to download any of these prints because they will look great in any room in your home.
As always feel free to shoot me an email if you have a specific request or a custom order you want to discuss Allie@rusticpassionbyallie.com.
Don't forget to sign up for our email list to get free printables for home decor.
You can take a look around the blog and see the latest blog posts HERE.
The perfect wall decorations for your home decor printables.