7 Unheard of Hacks to Design Your Rustic Style Home Easily.
Tips to create a cozy cabin retreat lookalike home the easy way!
You won't believe these amazing tricks to create a rustic style home. If you love the cottage, farmhouse, rustic, or cabin design this post is for you. I am obsessed with wood design and all elements of wood in decorating. It's so popular and it isn't going anywhere.
So if you want to learn how to make your home look rustic in 7 easy steps keep reading.
A lot of designers these days will bring different textures into decorating to show a variety in design. Which is something I love! I have been really decorating differently the past few months. I have been adding a lot more color which anyone that knows me knows I am a wood and white kind of girl. But pops of color are great to bring into your home.
I use a lot of textured fabric when decorating, cowhide rugs and throw pillows are some of my favorite design trends lately. I absolutely love the look of them. Using wood decorations and wood features is something that will never go out of style. So I will tell you the secret to get a rustic look the quick and easy way!
If you are looking to revamp your house quickly or are in the middle of a huge renovation remodel you can get ideas here.
Are we friends more than just here? I would love for you to be a part of my blog family. Fill out the form below and let's hang out!
Ok let's get to it! I want to share my 7 steps to decorate a rustic/lodge/cabin feel and look like a pro doing it!
I will share examples below of each step so you can see exactly what I am talking about. It will give you more of an idea of how you can do the same hack in your own while decorating. All the photos from below are from HOUZZ.
Unique Wood Stools – Stools are a fun piece of furniture in your kitchen that can bring tons of character.
A Big Chunky Wood Coffee Table – Coffee tables don't have to be boring! There are millions to choose from. Find a big wood one that will be a statement piece in your living room.
Sliding Barn Doors – This may be one of my favorite ways to bring rustic touch into your home. I love barn doors they are so fun!
Wood Beams – I am absolutely obsessed with wood beams. If I could have them in every room of my house I would. They bring out a unique rustic look.
Reclaimed Wood Ceiling – This is kind of a secret when it comes to decorating not a lot of people think about adding wood panels to the ceiling but it's a gorgeous look.
Wood Shelves – I am sharing a DIY towel shelf below in the bathroom that would be very simple to make.
Wood Accent Wall – You can put a wood accent wall in any room of your house. I will share a gorgeous accent wall in a bathroom.
I hope you liked these rustic style design tips to create a gorgeous home easily! Whether you need some quick DIY ideas or ideas for that renovation you can use any of the above tips to design a home you love.
Keep scrolling to see some of my favorite homes below.
Wood Stools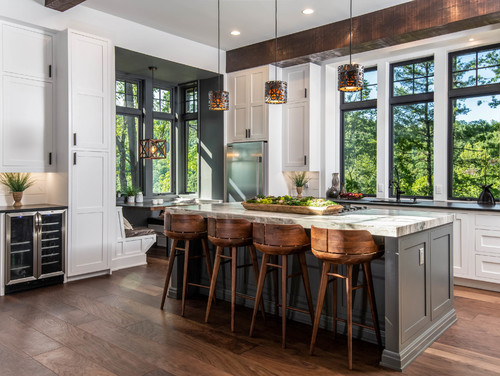 Chunky Wood Coffee Table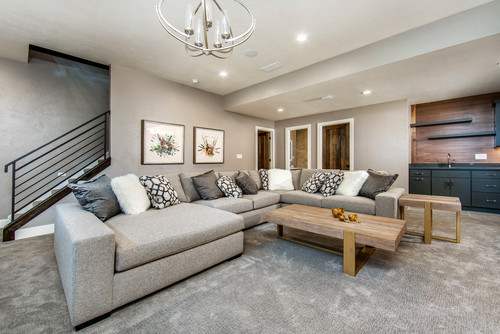 Sliding Barn Doors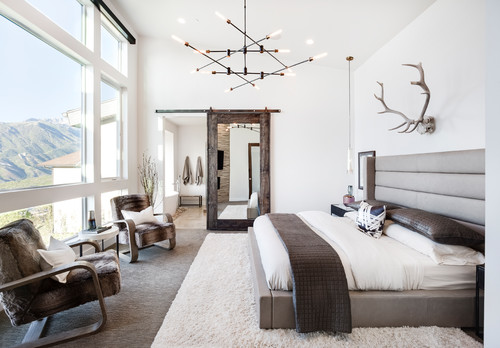 Reclaimed Wood Ceiling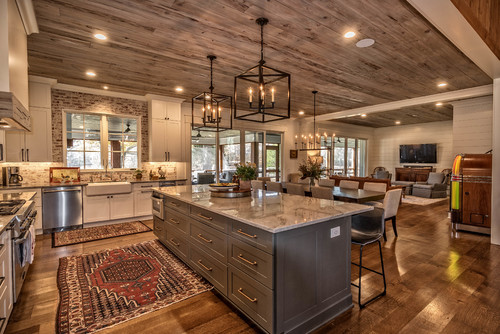 Wood Beams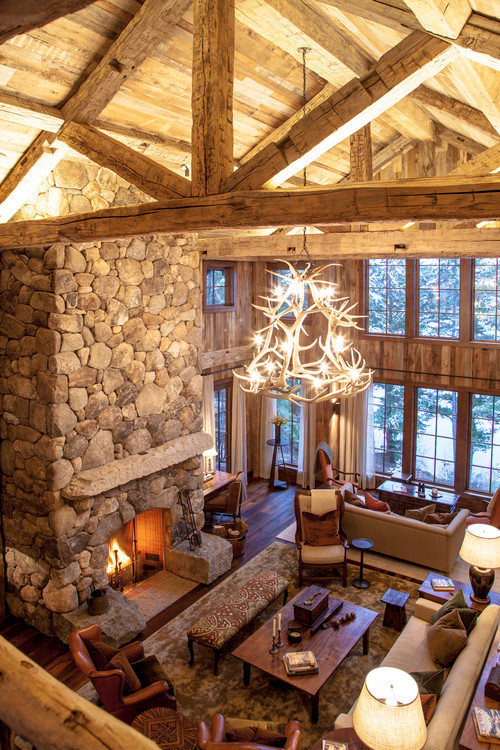 Towel Wood Shelf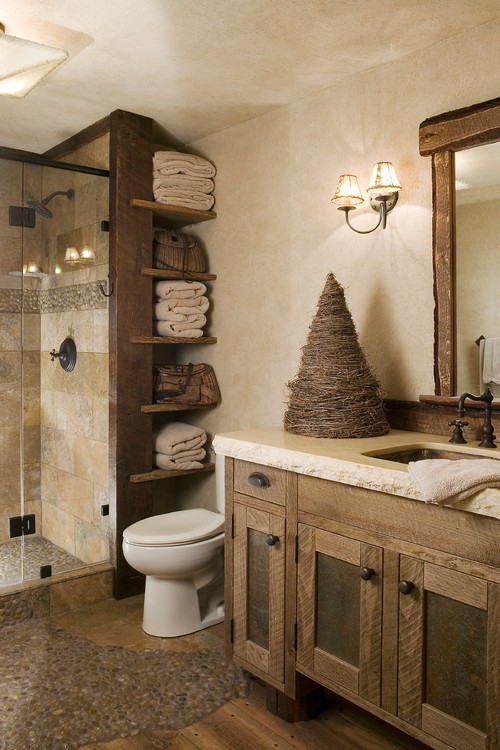 Reclaimed Wood Wall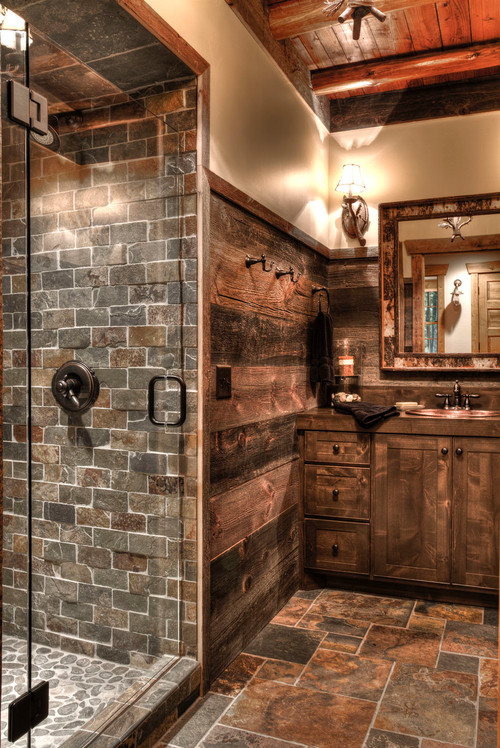 I hope you enjoyed this blog post. Thanks for stopping by today. Check out other popular blog posts below.
Don't forget to fill out the form below to join my blog family!