The Perfect Idea For Ultrasound Pictures and Nursery Decor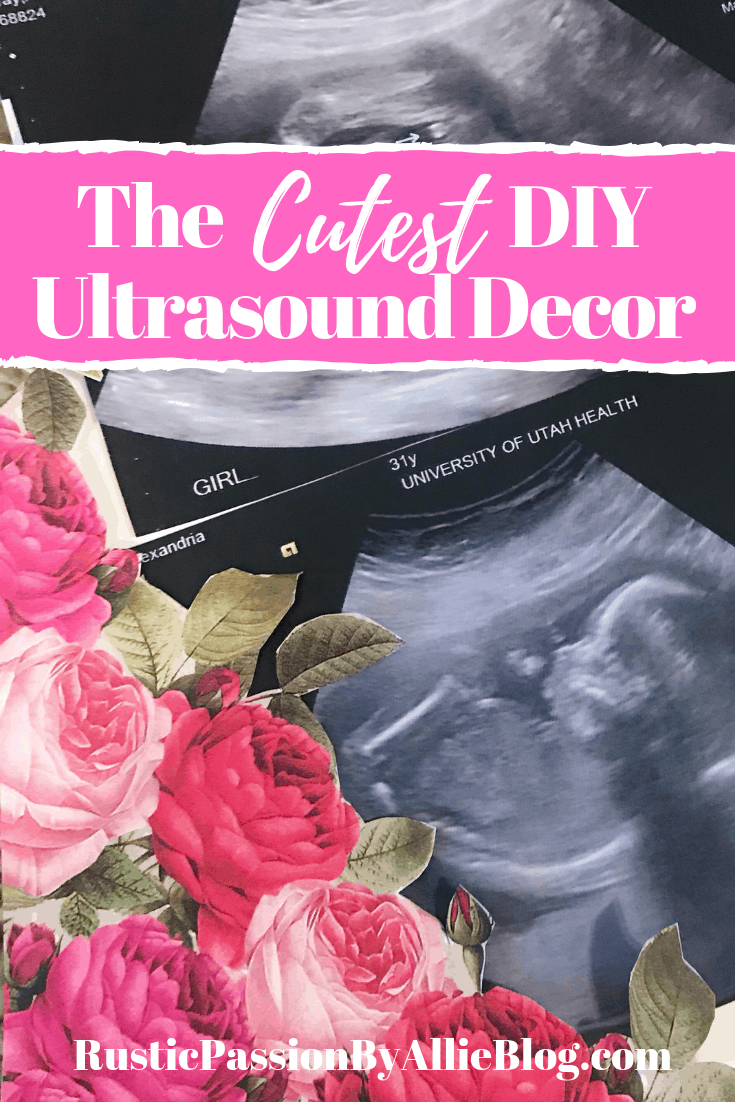 Hi friend. Thank you for stopping by the blog today. If you have been following me for a while you know that we have struggled with infertility for a long time. And after 7 years we finally got pregnant with our IVF miracle baby girl. So I have been DIYing everything and making so many nursery decorations to prepare for our sweet babe. So I am going to show you a fun DIY nursery project to display your ultrasound pictures. If you want to see one of my favorite blog posts with tons of nursery inspiration take a look at 9 baby girl nursery ideas.
When I found out I was having a little girl I was completely shocked, because for the first few months of the pregnancy we thought it was a boy. 100% we were fully expecting it to be a boy. We picked out a boy name, and called our baby a boy. When I went to my ultrasound appointment we were prepared for the ultrasound tech to tell us it was a boy. When she said "Are you ready to find out?" We said "YES!" and than she said "It's a girl." Truth be told, we didn't say anything for a few seconds. We were in complete shock. Like I have never been that surprised in my life. Just because we had a gut feeling that it was a boy.
But after a month of knowing the gender of our baby it's really sunk in and we are so incredibly happy and excited it's a girl.
After trying to get pregnant for so many years we never cared what the gender was. I don't understand how someone could. The most important thing is that the baby is healthy.
I saved each and every one of my Ultrasound pictures. It was a memory I wanted to keep forever. I loved my ultrasounds because I saw my daughter moving and growing. I heard and saw her heart beating. Which is the most beautiful sound ever. So of course I had to make something to remember each of these special moments.
I made a photo collage with all the ultrasound pictures. Then framed them and will be hanging it in the nursery.
I found a frame from the thrift store for a couple bucks and had to buy it. I knew it was perfect for this project. So I painted the frame light pink. It took 4 coats of paint to cover it because it started out black.
Because I decided on a neutral nursery with touches of floral, and light pink this ultrasound picture frame decoration is perfect for it.
Once the frame was painted it was ready to put the ultrasound pictures in it. I glued all the ultrasound pictures on a whiteboard that fit the exact size of the frame. I wanted them in a specific order depending on of how far along I was in each one of the ultrasound pictures.
You will need to play around with them to make sure they fit and don't hang over the edge.
The best kind of glue for this project is a glue stick. Do not use hot glue for this project! It will leave blotches on your photos.
I found a cute piece of scrapbook paper that I loved. It had tons of flowers on it, with multiple shades of pink. Which I loved.
I cut out the flowers because I wanted to use them in each of the corners around the ultrasound pictures.
It brought out some pops of color and looked really cute as an accent with all the pictures.
So here is the finished project. I adore the way this collage of ultrasound pictures turned out. These pictures mean so much to me after our infertility struggles. I never want to forget this pregnancy and the feelings of gratitude I have that we will finally be parents.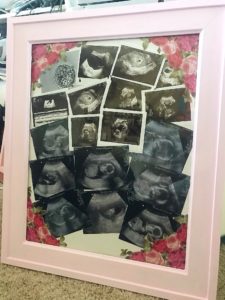 I can't wait to hang it up. You will be able to see it hanging on the wall soon when I finish up the nursery. Because I will be doing a full nursery reveal tour shortly stay tuned to see all the MANY DIY projects I have been doing to save a ton of money. My goal when decorating the nursery was to make sure it looked gorgeous and was affordable.
Have you ever thought about starting your own blog? If you have dreamed about being your own boss, and working on your own time you can. Here you can find step by step details for starting your own blog the easy way.
I make a full time income from my blog and you can too!
Popular Blog Posts: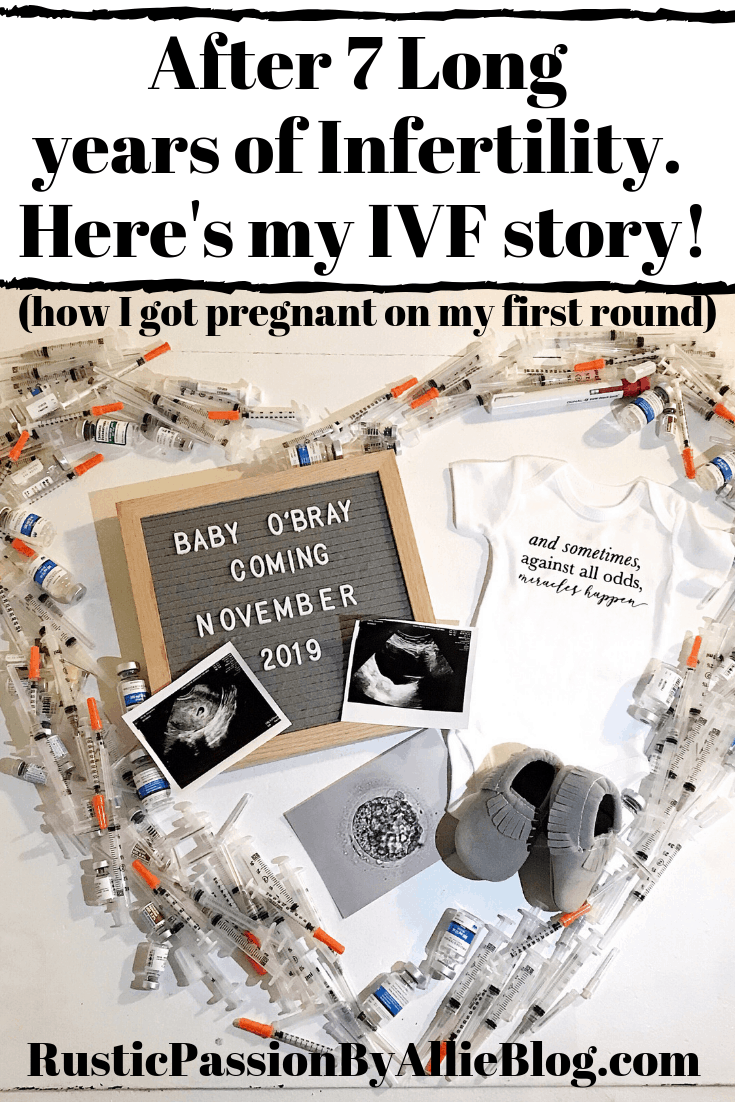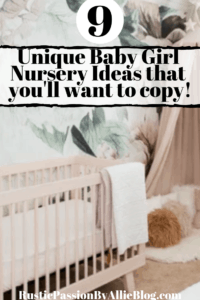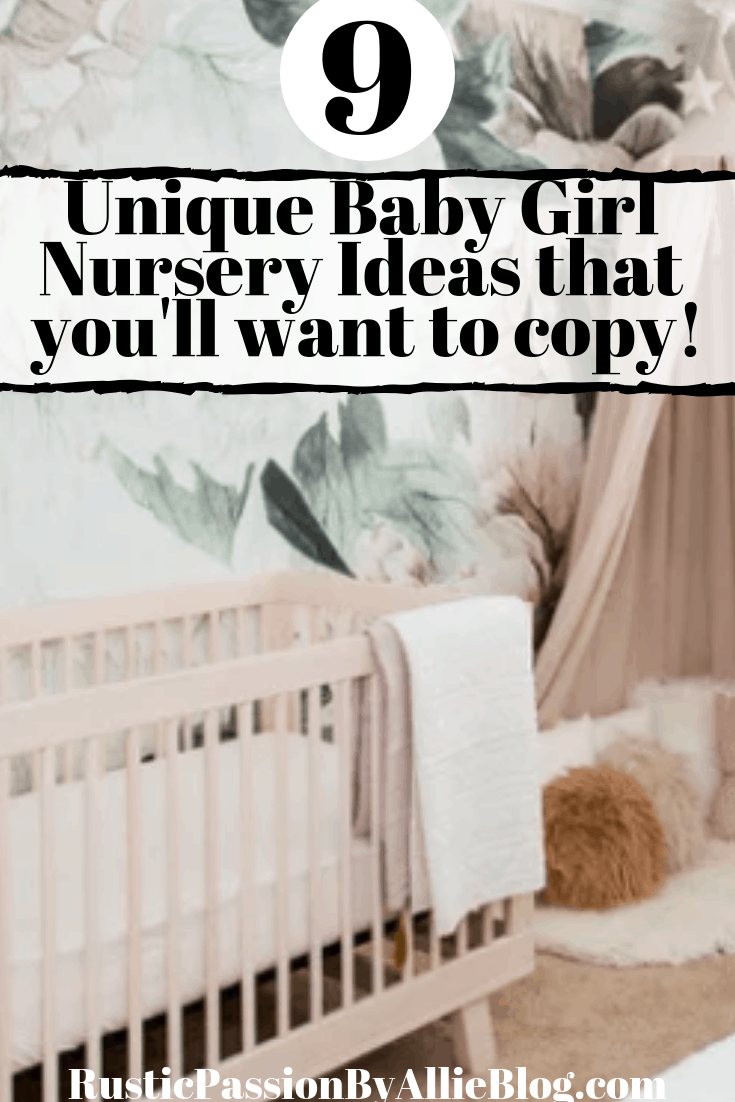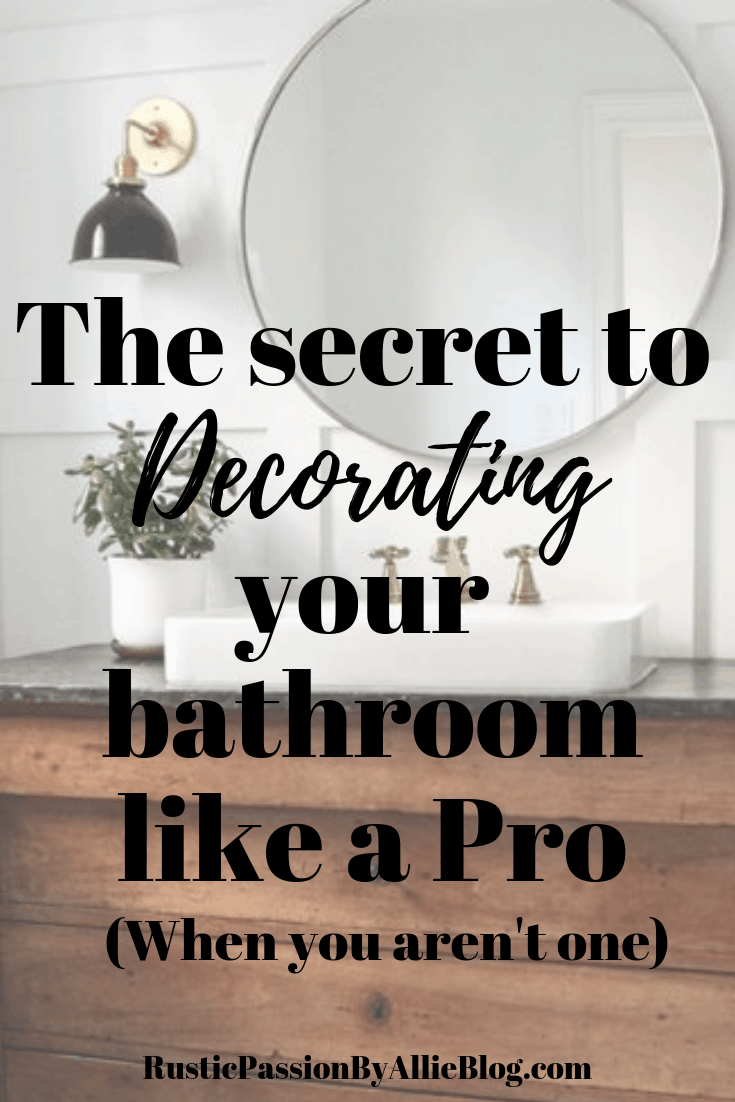 So take a look around the blog. I promise you won't be disappointed. If you aren't part of my blog family fill out the form below. You will be the first to get blog updates, and DIY tutorials.
Thanks for being here today. It means the world to me that you spent some time with me. Let's be friends more than just here!
Come find me on Instagram!