This is my very last Christmas post for the year. All the decorations are put away. But I still wanted to share my favorite Christmas craft that I made this year. Everyone that knows me, knows I adore nutcrackers. I add to my collection every year. There is something so beautiful about them. I can't wait to continue growing my collection. I am going to show you my white nutcracker ornaments.
I found a small pack of unfinished wood nutcracker ornaments at Hobby Lobby. My favorite store. Do you ever get lost in it? If I have an afternoon to kill I love roaming the aisles looking through everything! I definitely can't ever make a quick trip. I seriously love browsing and getting inspired by all the gorgeous home decor, and the endless possibilities of DIY crafts!
To make my ornaments I cut off the string and started painting them with acrylic white paint. I let the first coat dry, once it was completely dry I added another two coats. I let them sit for a few hours. Once they were dry I sprayed them with a polycrylic clear coat for protection.
I attached red twine on the back to hang on the tree. Super easy, and quick I was able to just use hot glue to attach it. I thought it looked so much better than the gold string that came with it.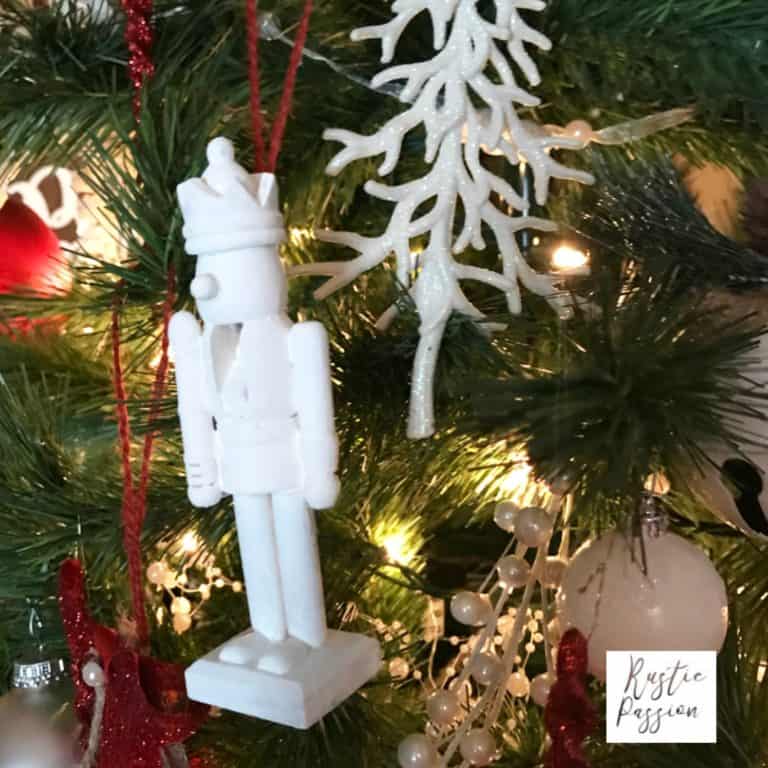 I love these ornaments so much. Would it be bad if I left my Nutcrackers out all year?! 😉 Wood and White decor is always a win for me. I just love everything neutral and rustic. I hope you all enjoyed the holiday with all the people you love most! Now that Christmas is over it's time to focus on 2018 and all the blessings that are in store for the new year! Thanks for stopping by friends.