My Red Rustic Christmas Tree!
Can you believe Christmas has come and gone already? It is my favorite time of the year! As I was putting away my decorations I wanted to share my Christmas tree with y'all this year. I always get a little bit sad when Christmas is over. My tree this year is so different from last years. Last year my tree my blue & white. It was Winter Wonderland themed. I loved it so much.
I wanted to have a rustic, red tree this year. Burlap and plaid were a must!! 🙂 Each year I always make some of the decorations and ornaments on my tree. This year I made some fun burlap buffalo plaid ornaments, they are adorable!
Do people even decorate trees without using Glitter ornaments? Cause I never have. 😉 These pretty red ornaments turned out to be the perfect touch. I got a large package of red bells that I turned into ornaments.
I picked up these three plaid ornaments that are super similar but have different silhouettes on them. I instantly fell in love when I saw them. I wish I would have bought more than three because they are just that adorable.
I found these big chunky white bells. They are gorgeous. They have a little bit of flocked pine, a couple tiny pine cones, and a small burlap ribbon. I just love them.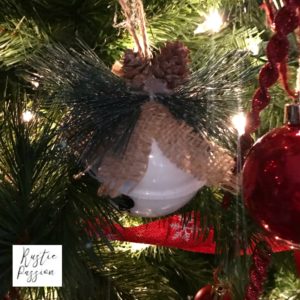 These burlap balls were a last minute idea that came together so well. I wanted to have more burlap on the tree but was trying to figure out if I wanted that to be burlap ribbon or ornaments. I used plastic oranges and painted them red. I painted a couple coats of red acrylic, once it was completely dry it was ready for burlap. I cut square pieces of burlap wrapped it around the red ball and tied the top with red twine. These added the perfect rustic touch to the tree.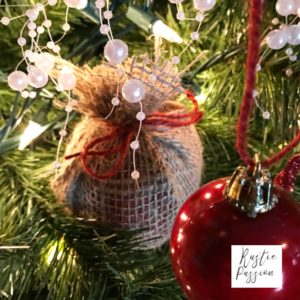 This rustic snowflake is so dang cute. I wish I would have bought more than just a couple because they are adorable.
It isn't just me that loves lanterns is it?? I have 2 massive lanterns on the fireplace mantel I will have to share them in another blog post. I found these tiny lantern ornaments and of course had to get them. They are so fun. I can actually picture using them as an all year decoration by removing the pine piece. I might just do that. 🙂
I used these big white glitter ornaments last year on my Winter Wonderland tree. They are so pretty so I decided to use them again this year. They add such a unique look to the tree.
I have to share my favorite ornaments on the tree. I have a slight obsession with nutcrackers. I have an entire collection, and continue to add to it each year. So I fell in love with these little white nutcrackers. To see how these were made look here.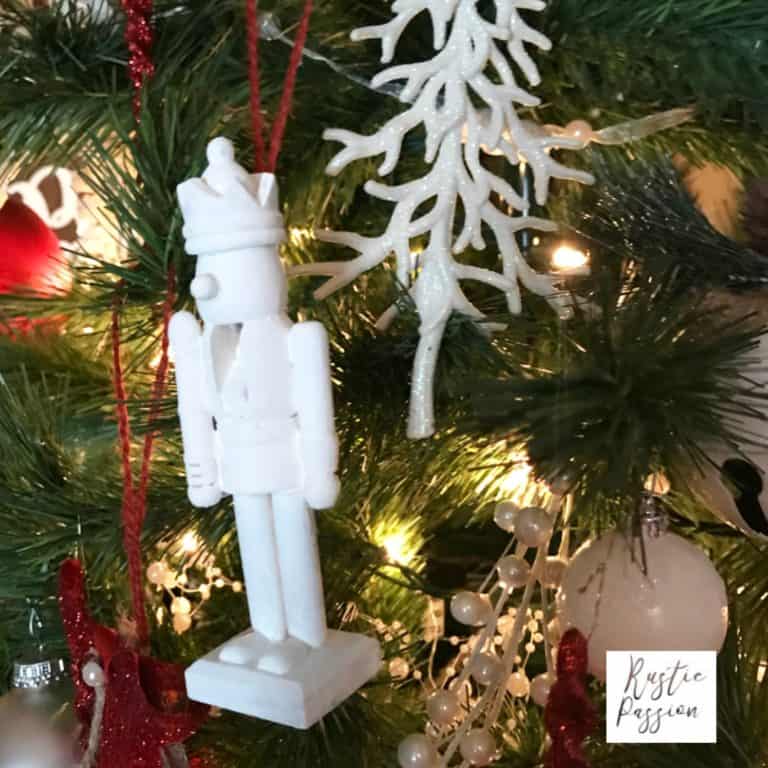 Well friends that's it for my Christmas decor post. I am so sad Christmas is over because I enjoyed it so much. I hope you all had an amazing holiday with your loved ones! Thanks for stopping by!