Learn How To Make This Spooky DIY Spell Book Halloween Craft.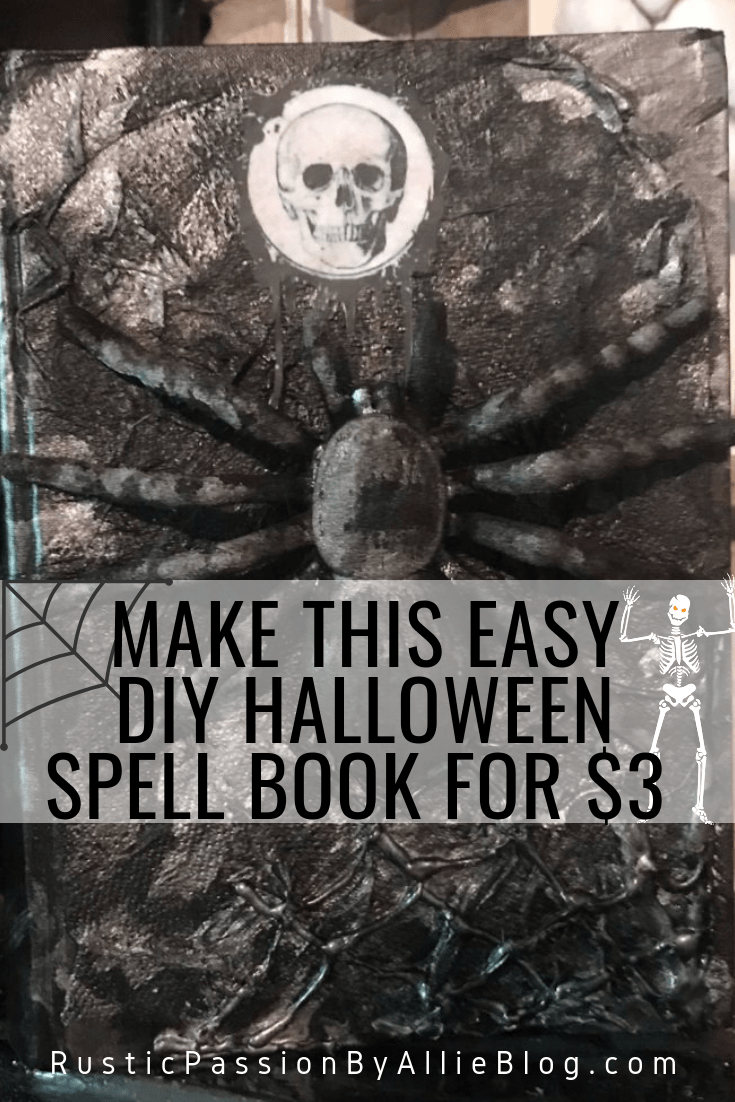 Happy Monday friend. Thanks for stopping by the blog today. I am back to working this week and super excited about it. If you read my blog posts from the week before last I mentioned Tyson and I were going out of town for one last trip with his family to Bear Lake. It's a favorite tradition we do every year to end Summer the best way possible. All my family and friends have been posting pictures about their kiddos starting school again. So that means it's time for Fall. YAY! I've been working on Halloween and Fall Decor. And this spooky and fun DIY spell book is a must for Halloween.
As much as I love Summer ya girl is ready for ALLLLLL things Fall.
So this project is so dang easy and only cost me a couple bucks. Which who doesn't love DIY's that don't break the bank. You know I am all about saving money when it comes to crafts and home decor!
Some of the links on my blog are affiliate links, meaning no additional cost to you, I earn a commission if you purchase through the links. Thanks for supporting my dream!
You can click on any highlighted item to see where I purchased each item for this DIY spell book.
Items you will need:
To first start out you will want to find an old book. I found mine at a garage sale. But I've bought tons at the thrift store also. These books usually cost less than a dollar and they are actually super pretty to display in your home.
This is a large spider I found at Dollar Tree. You can get the spider HERE. It's velvet and brown. I wanted it to match the book so I painted it black. I used acrylic paint.
You will have to use a couple coats because the brown peeks through.
I've seen this technique used on Pinterest before to bring texture to items. You rip up paper towels and mod podge them all over the book or whatever item you are using. They will take some time to dry. I let mine dry over night to make sure it was completely ready for paint.
Next, I hot glued a spider web in the corner. It definitely wasn't perfect which didn't bother me because you'll paint over it.
Don't worry if it isn't perfect either!
You can see the spider web coming together.
Just so you know the hot glue will only take a minute to dry. Once it has dried you can start painting the whole book black.
It will take at least two layers of acrylic paint to fully cover the book.
Once the black paint is dry you can hot glue on your black spider. You may have to go back and touch up some areas that didn't get fully covered in paint.
And then when I painted the entire book black, and hot glued on my spider I brought out my metallic acrylic paint. This paint is awesome to use as an accent color.
So there wasn't really any pattern to painting on the metallic paint. I just painted over random spots until it created the desired look I wanted.
Who else loves FREEBIES?!
This cool skull is a FREE printable you can get by filling the form below. I've created 16 different Halloween printables you can have.
You will want to mod podge the Free printable skull on the top of the book.
Here it is guys! I love the way it turned out. What a fun Halloween DIY it was.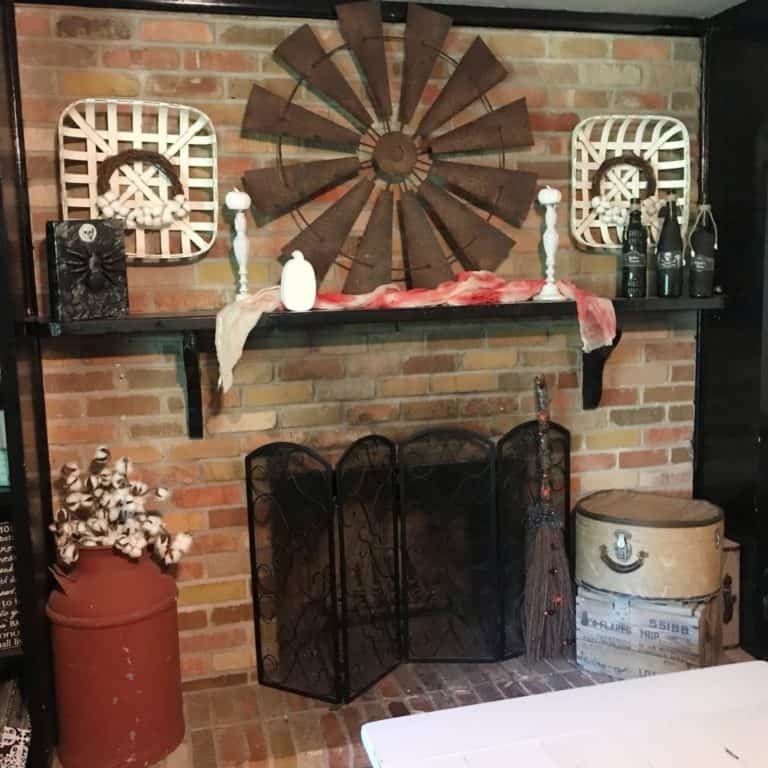 How easy is this creepy Halloween craft?

I hope you liked this affordable spooky DIY. And that you make your own DIY spell book for Halloween. If you want to see more Halloween DIY crafts you can see my blog post that has A TON of cute projects HERE.
If you make this craft don't forget to tag me on Instagram. I love seeing your DIY's inspired by my blog posts.
Popular Blog Posts: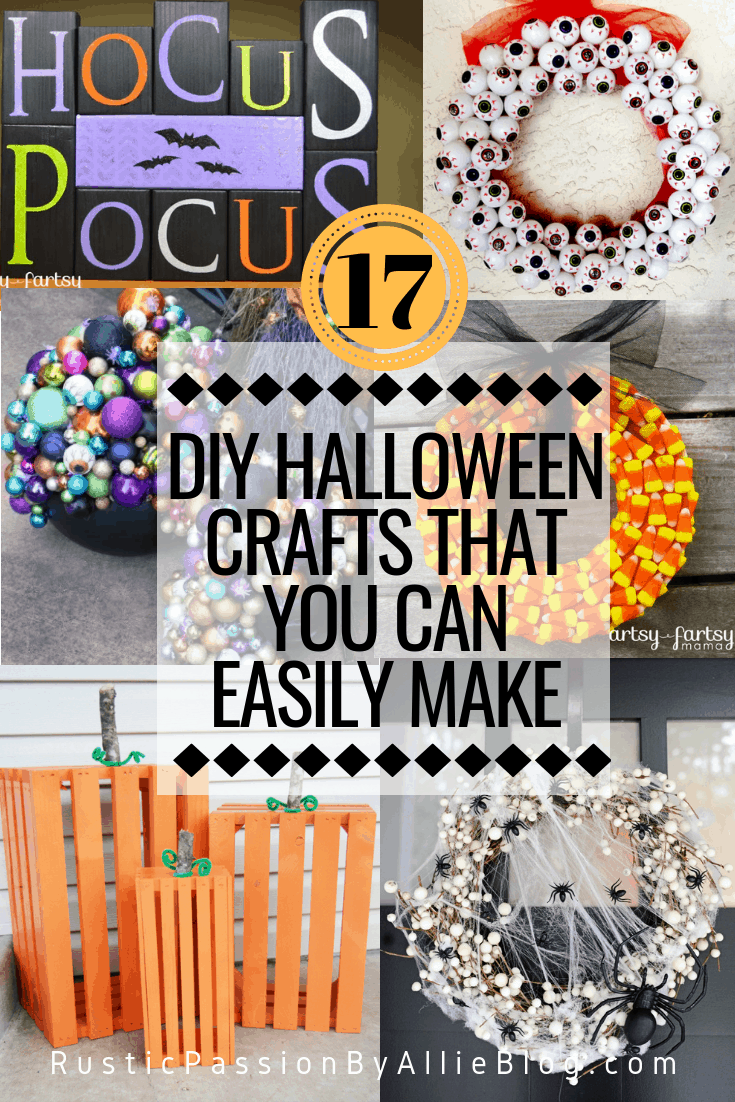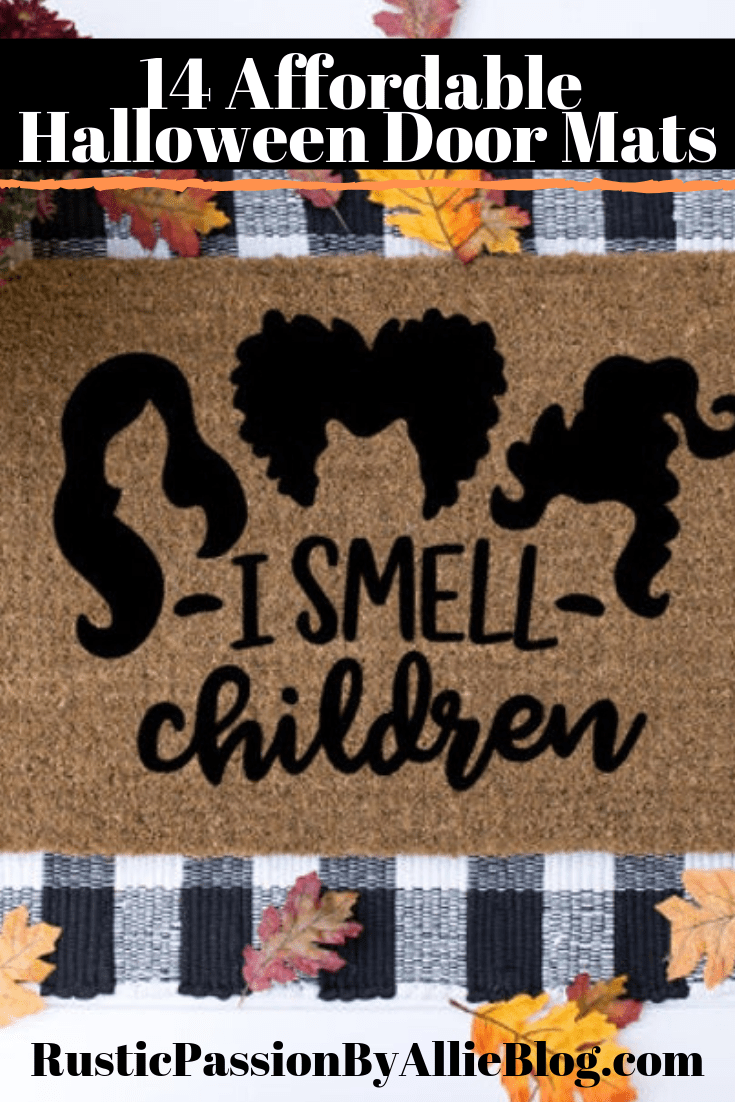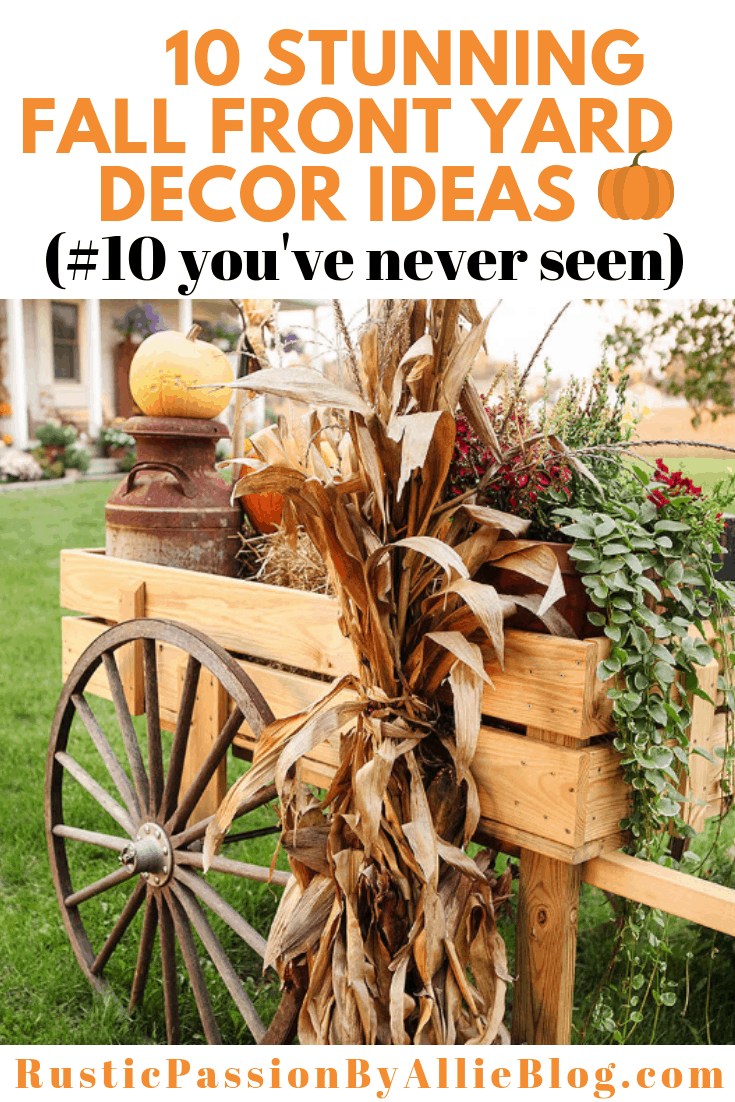 Also, take a look around the blog. I promise you will love what you find. I have filled this blog with so many DIY tutorials and affordable decorating tips!
Because who doesn't love home decorations that keep you in your budget?!
By the way, I can't forget this. Have you ever thought about starting your own blog? I make a full time income on this blog! And guess what? You can too! READ MORE HERE.
Thanks for stopping by the blog today friend. It means the world to me that you came here. Let's be friends more than just here. Fill out the form below. You will be the first to get blog updates and DIY tutorials.