Learn how to make this DIY Firecracker for less than $5.
Hey friends. I wanted to share one of the cutest summer crafts with you. If you have read my other 4th of July Home Decor Posts you know how much I love this time of year! It is literally the best!! So I want to share a super easy fun craft with you that you can make in 1 afternoon for less than $5.
Some of the links on my blog are affiliate links, meaning no additional cost to you, I earn a commission if you purchase through the links. Thanks for supporting my dream!
You can see some of my other 4th of July Posts below: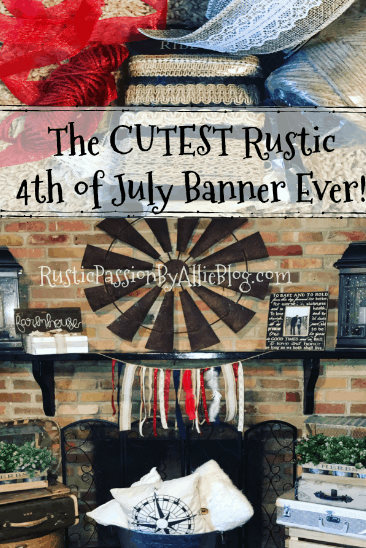 Items you will need:
I cut my wood into 3 pieces. I wanted them all 3 different sizes. This piece of wood was already pretty smooth so I only hand sanded the edges where it was rough from the saw.
I painted them each a different color.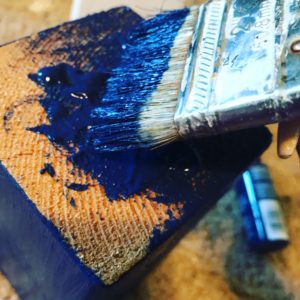 I wanted to paint stripes, polka dots, and a star on my firecrackers. So first I hand painted circles which was pretty easy to do without a stencil just because they were so little.
This was after the first coat before I cleaned up lines. I did a total of 3 paint coats. It took a little bit to make sure everything was completely even. If you are worried about lines being straight a little hack I do sometimes with crafts is using painters tape.
I painted a star on the other firecracker.
I covered the star with red glitter when the paint was still wet. That makes for 1 less step it you put glitter on when the paint is still wet instead of waiting until it's dry and then using mod podge to get it to stick.
Here they are after all the painting was complete.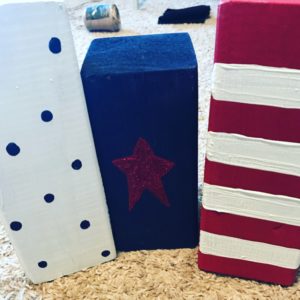 I hand sanded the edges and the stripes I wanted it to look a bit Rustic.
I cut 3 small pieces of rope each about 2 inches long.
I hot glued each one on the top of the fire cracker.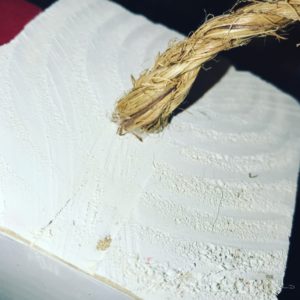 I tied them all together using Lace ribbon and Red twine. I think it looks cute, and love the way they turned out.
Well guys thanks for stopping by the blog today. I am so happy you spent some time with me here. Don't forget to tag me in your own DIY crafts on Instagram. I love seeing all your fun Home Decor projects inspired by the blog.
Take a look around Rustic Passion.
You can view my Farmhouse Bathroom Post HERE.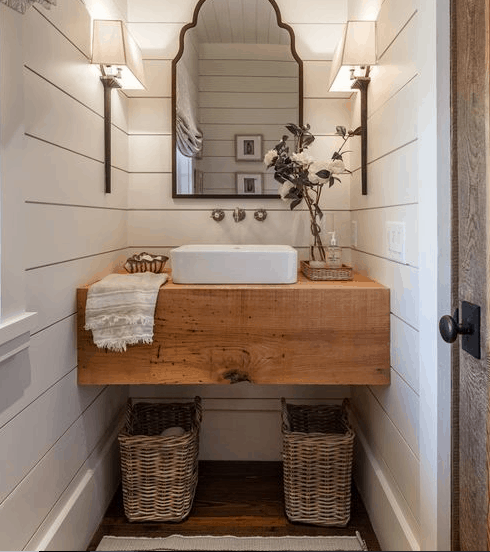 You can view my Master Bedroom Post HERE.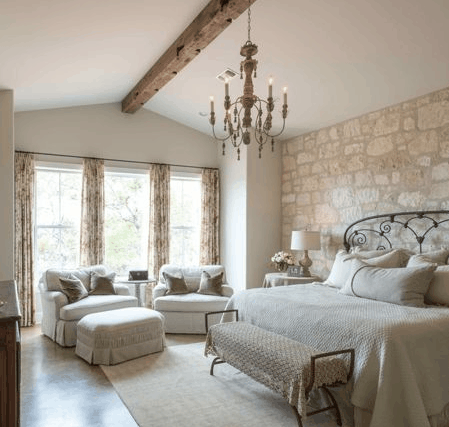 You can view my Farmhouse Kitchen Post HERE.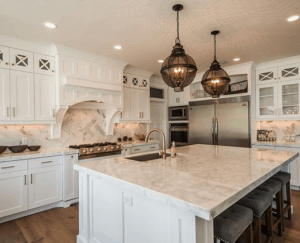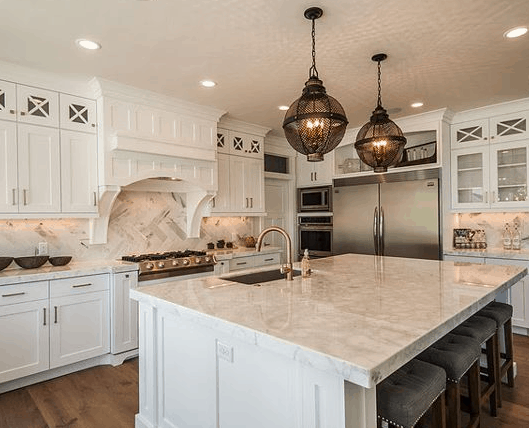 Popular Posts you will love: