Learn How to Make a Farmhouse DIY Scroll Sign Wall Hanging For Only $3.
Make this scroll sign for the cutest dollar tree crafts.

Do you want to learn how to make a DIY Scroll Sign? This cutie only cost $3 to make!
Happy Friday friends! I hope you had an awesome Valentine's Day. Tyson and I went to the RV show yesterday. We go every year. We have been dying to buy a trailer for years. But haven't been able to decide on one. But we finally drilled down on one. I absolutely love cooking. And the one I fell in love with had an outdoor kitchen attached to the side. I died!! Seriously I loved that feature. Because that would just be so much fun. We spend a lot of our time outside whenever camping around the campfire. So cooking outside with everyone would be the best!
So don't be surprised in the future when I show you decor photos of our new trailer. Because I just have to own that thing! Especially because camping in one of our families favorite summer activities.
I have redecorating the house lately because of the renovation. You know that if you have been following the blog or following me on Instagram.
Popular Blog Posts You Will Love:
I have been dying to make one of these DIY Scroll Signs forever. They are absolutely adorable and so easy to make! DIY Scroll Signs look so cute above your mantel or as a focal point on your wall. I can't even tell you how many different ways you can display them!
Don't forget to sign up to join my blog family. You will be the first to get updates about the blog and DIY tutorials. As well as get access to my Free Home Decor Resource Library. Which is packed full with tons of FREEBIES for all my home decor lovers!
You can get all of these items on Amazon.
Items you will need for this project:
So this DIY Scroll Sign didn't take me very long. And you can get it done in a few short minutes. So if you don't have a lot of time to make crafts and DIY home decor projects no big deal… Because this DIY Scroll Sign can be made in no time.
This craft paper can be used for so many projects and there's a ton on the roll.
So you will want to measure the location you are hanging it up at. And leave an extra foot on each end. Because you will be rolling it a couple times to create the scroll.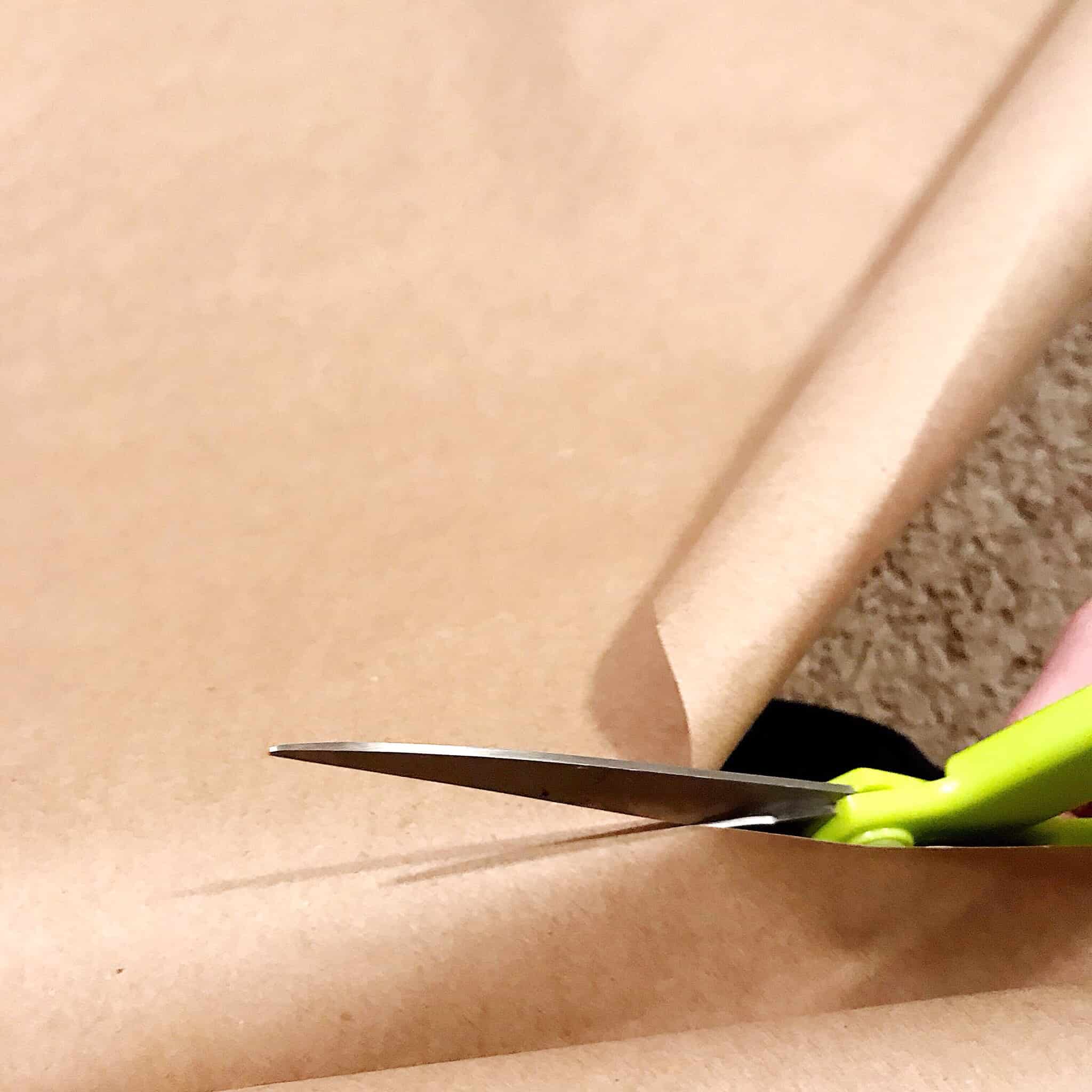 I rolled it once and hot glued it, then rolled it again and hot glued it into place.
If you are using vinyl it makes it so much easier.
The font I used for this DIY Scroll Sign is Magonlia Sky.
Then added some greenery at the bottom. I hot glued the stems inside the roll so that they were pointing upwards.
I attached twine to the top of the DIY Scroll Sign. And hung it above my fireplace. I loved the way it turned out.
Here's my living room. I hope you loved this
DIY Scroll Sign
post. Because I enjoyed making it. I think I might make another one for my bedroom. Let know if you make one. I would love to see it. Tag me on
Instagram.
My email list is something I pour my heart into so don't forget to sign up. Emails get sent out weekly. I ALWAYS share the best Home Decor tips possible with y'all.

Have you been wanting to create your own blog? I make ALL of my income from being a full time blogger. Keep reading if blogging is something you have always been curious about.
Take a look at my blog post How to start a Blog the easy way! I've included a list of the best tools I use for my blog. I have used all the items in this blog post personally and absolutely love them. I have also linked discounts or the best price possible for each item. Go read it now and start a blog the easy way!
Don't forget to tag me in your photos of your own DIY Scroll Sign! I love seeing what you guys are working on! Let's be friends on Social Media! I am super active on Instagram, Facebook, and Pinterest!
Thanks for stopping by the blog today.