Farmhouse Christmas Tour + 10 Tips To Make Your Home Look Pinterest Worthy During Christmas!
Hey friends! Thanks for stopping by the blog today. I am so happy you are here. Can you believe November is half way over already? It seems like it just started for me. That just means that Christmas will be here before we know it! Which y'all know I am a Christmas addict. I put my Christmas tree up a couple days before Halloween. Yep I am that person! 😉
I love Red EVERYTHING this time of year. So you will notice most of my home decor is very traditional as far as the color scheme goes. Which I love! I have multiple fireplaces in my home, and you will see 2 of them decorated quite different.
Red decorations are kind of a given when it comes to Christmas. But I love adding a touch of Rustic and White with my decorations.
Along with my Farmhouse Christmas tour I want to share 10 tips to turn your home into Pinterest Worthy Farmhouse Style during the holidays. So you can look like an interior designer when you aren't one!
Some of the links on my blog are affiliate links, meaning no additional cost to you, I earn a commission if you purchase through the links. Thanks for supporting my dream!
I made a list of all the Christmas decorations that you will see around my house in this Farmhouse Christmas Tour.
Here is your 10 Tips & Tricks to make you look like a Professional Designer during Christmas!
1. Keep your White farmhouse neutral decor out during the holidays. Reclaimed wood and White decor can be used during Christmas to create a gorgeous Rustic home.
2. Use matching stockings they create a clean look and are often times the focal point of your fireplace mantel.
3. White decor is classic and will never go out of style!
4. During Christmas you can never have too much of anything! Lol As an interior designer my style is often more is always better.
5. Handmade decor is always adorable during Christmas. You can see my DIY Felt Christmas Trees and DIY Pom Pom Garland blog posts here.
6. You can still have a beautiful home and stay within your budget. Most of my Christmas decor is from garage sales, handmade, or bought on clearance.
7. Nutcrackers are one of the core Holiday decorations that every home should have during Christmas. I have loved collecting them over the years.
8. Greenery is always the answer! I love gorgeous Christmas garlands and pine needle greenery wreaths.
9. You can never go wrong with Red Christmas decorations. Red is classic and the key to Christmas Home Decor.
10. A quick affordable trick I always use during the Holidays is throwing some ornaments in a Apothecary Jar. It is an easy way to create a classy decoration that's very affordable.
Enjoy my Rustic Red Farmhouse Christmas tree tour!
Take a look around the blog!
Enjoy some of our Christmas Posts!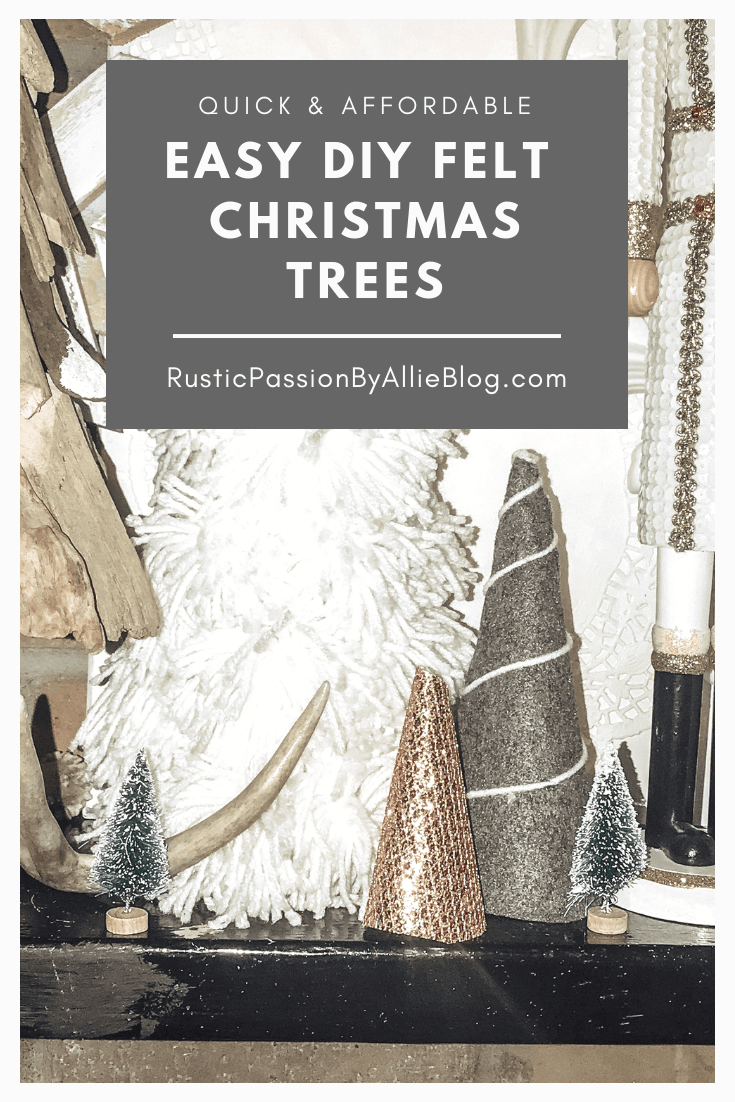 I love seeing all your photos on Instagram whenever you tag me in your DIY/Home Decor Crafts. So don't forget to tag me so I can see all your gorgeous Christmas Decor!
Thanks for stopping by today friends! Have a great rest of your week!