Affordable and Quick White Brick Modern Farmhouse Fireplace Makeover
Hey friends! Happy Tuesday. I hope you had an amazing weekend! I went to Vegas for a girls trip over the weekend and it was so much fun. I hadn't been to Vegas forever. We had a blast. I wanted to give you an update and the latest with our house remodel. It has been a lot of work and had some challenging moments. The fireplace mantel is looking gorgeous and I had to share!
Before it was an ugly cream colored brick look from the 70's. Not my style. 🙂
When we bought the house 3 years ago we knew it would need a complete remodel from top to bottom.
I decided I wasn't going to remove the brick because I love the look of white painted fireplaces. They are really in style right now for the modern farmhouse look I adore.
I painted 3 coats of Behr Pure White #7750. Which turned out to be the perfect amount. We've used tons of different kinds of paint around the house. If you want to see my favorite farmhouse paint colors you can see them here.
I researched like crazy to find the perfect mantel because it's so important to find home essentials that you will love for a long time. One thing I have learned is you aren't constantly going to be remodeling your home so designing it with items that you know you will love for a long time is so important.
I chose a mantel I fell in love with and knew I would love for a long time.
You can find my mantel here.
The fireplace before the remodel was so hard to look at I hated going into the family room. It was so dated and such an eye sore.
Before
After
You can find my mantel here.
You guys I have so many projects I will be sharing with you on blog so don't forget to subscribe and join the party to get updates first!
Dream Home Popular Blog Posts: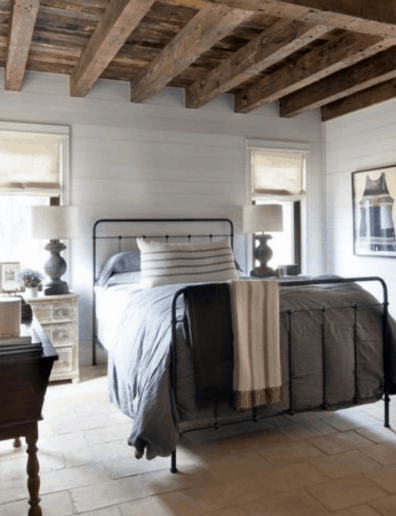 Take a look around the Blog!