Hi guys! I hope your weekend is going great! I wanted to share with you a super easy project.This book page wreath was so simple, and turned out adorable. I hung it a few places in my house and nowhere looked as cute as on my mint door. This door was originally white but I painted it to use in my wedding a few years ago. Now it's displayed in a small entrance area. I knew I had to hang the wreath there. I love making wreaths of all kinds. I also made a farmhouse cotton blossom wreath you can see here.
I used a pool noodle as the base of my wreath. I'm all about decorating, and DIY projects on a budget. I have also used a cardboard circle as a base. A pool noodle creates a larger wreath and gives it volume.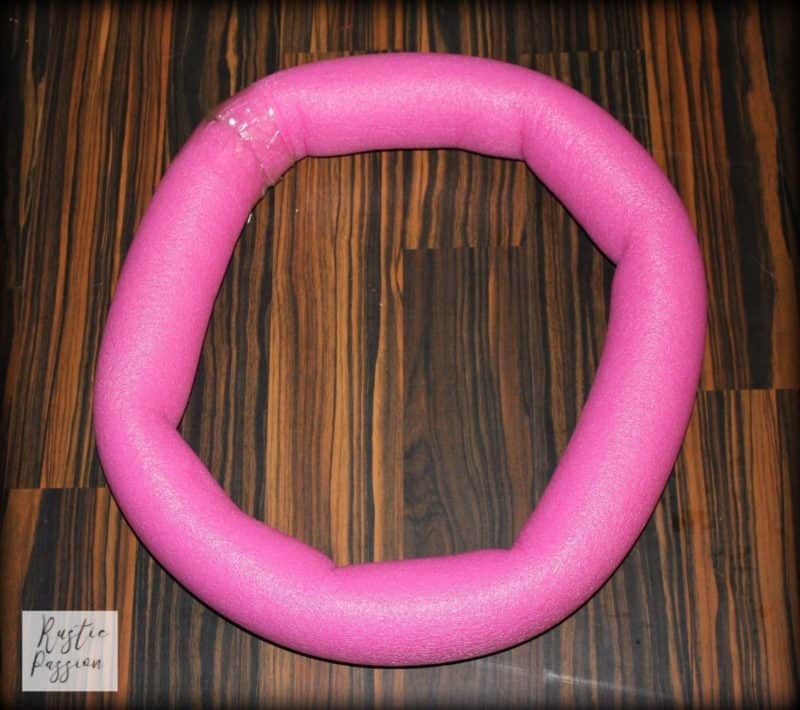 After I taped the ends of the pool noodle together I wrapped it with masking tape. The hot glue just melts the pool noodle unless you have masking tape around it.
I have made this wreath a couple of times, and it looks better in my opinion with larger book pages for the outside layer and a smaller book pages for the inner section. I have used a dictionary, thesaurus, and a couple novels to make my wreaths.
I wrapped a book page around the end of a pencil and put a tiny dot of hot glue on the end and placed it on the pool noodle.
I just starting looking the pages in a "Z" direction.
I had to scrunch the pages together to fit more pages together in a smaller spot.
Gluing all the pages around the outside of the noodle took about an hour. I used an entire dictionary for the outer layer. Then it was ready to finish the inside of the wreath. I used a smaller book because I didn't want an over whelming look on the inside. Once the inside was finished I played with it a little bit and glued in pages for any spots that looked empty.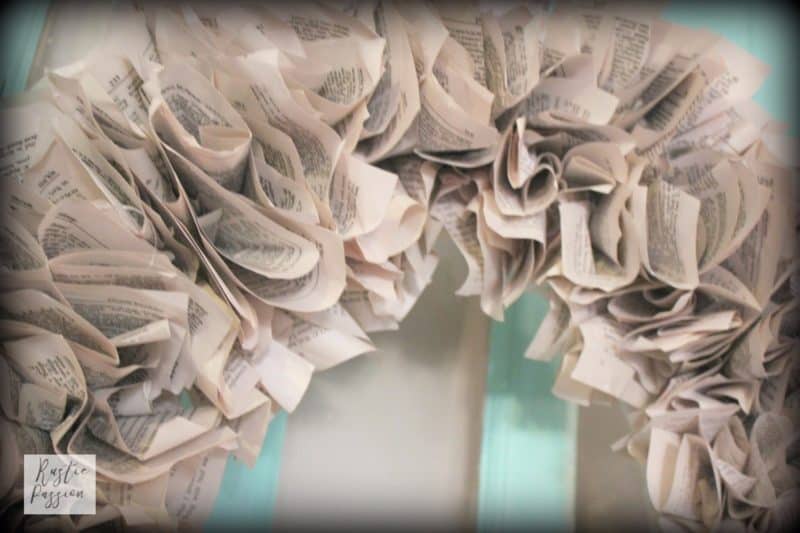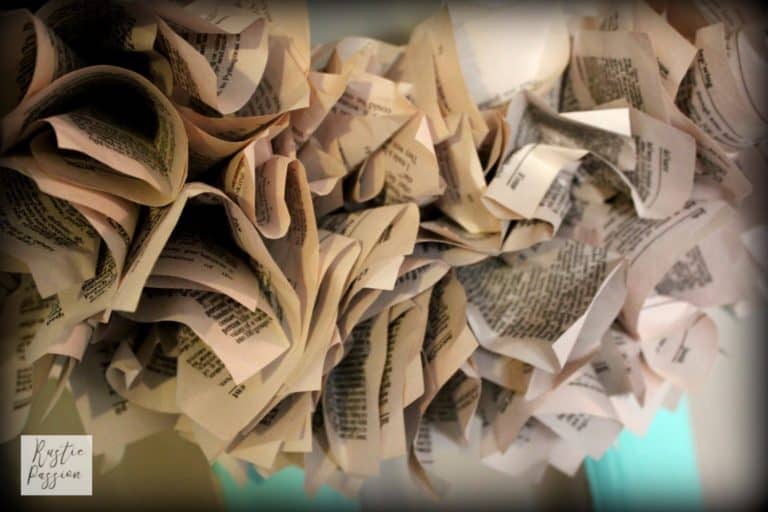 I used tulle to hang my wreath. It's easier to wrap your wreath with your string or tulle before you glue book pages on. Here is the finished project guys! I think it turned out so cute! It was so easy and fun. If any of you try this project make sure you tag me in any photos on Instagram @Rusticpassion. I would love to see your own DIY book wreath project.
Thanks for stopping by friends!