40 of the BEST Instagram Interior Design Influencers and Home Decor Blogs that will bring you MASSIVE inspiration.
Hiiiii friends! How is your week going so far? Mine is going well. It's been a busy one over here. Just when I thought the Spring weather was here to stay we got a massive snow storm today in Utah. The snow is gorgeous and all. But I'm ready as I mention ALL the time for the warm weather. So this is a blog post I have been dying to write for a while. It's all about some of my favorite Interior Design influencers on Instagram. You will find the absolute best home decor blogs.
Social Media is an amazing tool that we get to use every day. And it can be used for such great things. Without a doubt, it can bring design inspiration that we may have never had other wise.
Who doesn't LOVEEEE freebies! I launched my Free Home Decor Resource Library if you want to get full access to it and join my blog family fill out the form below.
Where do you find most of home decor inspo? Tell me in the comments below. I would love to know. Some of my favorite websites to get design inspiration are Houzz, Better Home and Gardens, The Spruce,
In fact the days where we could only find interior design inspiration in magazines and on HGTV are long gone.
Without a doubt, a lot of my design inspiration is from Pinterest and Instagram. I follow some women that are truly the best Interior Design influencers. Women that have the best decorating blogs and are my favorite Interior Design Instagram accounts.
First and foremost, you won't have to look any further to find the best farmhouse blogs and blog about home decor.
So today I am going to share some of them with you. I hope this blog post brings you happiness and inspiration just like it has done for me. You will absolutely adore all of these home decor blogs and get so much Instagram design inspo!
I promise! 🙂
I believe that when we are inspired to be better or do better it is always a good thing. Surrounding yourself with people (even if that means through a phone or computer screen) that inspire you always creates a fire within and pushes us to be better. My goal in life is to be a better version of myself than I was yesterday.
In general looking at beautiful Interior Design Instagram accounts push me to be a better designer. Without a doubt a better decorator in my own home. And I fully understand one of my life callings is my Home Decor Blog and sharing my passion with the world.
I have always wanted to teach people that beautiful DIY Home Decor can be easy. And that creating your dream home on a budget can be a reality.
Also, I love building connections and relationships with this community. You have to be vulnerable, real, and always share what's on your heart. These Interior Design influencers I am going to share do an amazing job with that. As I mentioned above, they will inspire you immediately. And put a smile on your face right away.
So let's get down to business and show you these amazing home decor blogs!
But before we do one other thing I want to make a point is this blog post is meant to bring inspiration. Please do not compare yourself to others. I know it's so hard not to do that sometimes. I get it!! Honestly I do. But like I mentioned above my goal is to become a better version of myself than I was yesterday. That should be yours too! You are your own person, you have your own design style.
Finally, use this blog post to follow the best interior design blogs that inspire you.
So the first photo on here is a photo of my kitchen. We recently remodeled it, and the before is awful! I  am all about white, gray, and wood everything. Our dark floor was a little out there. But how could you not love it? It worked so well in this light white kitchen.
Instagram.com/farm_decor_momma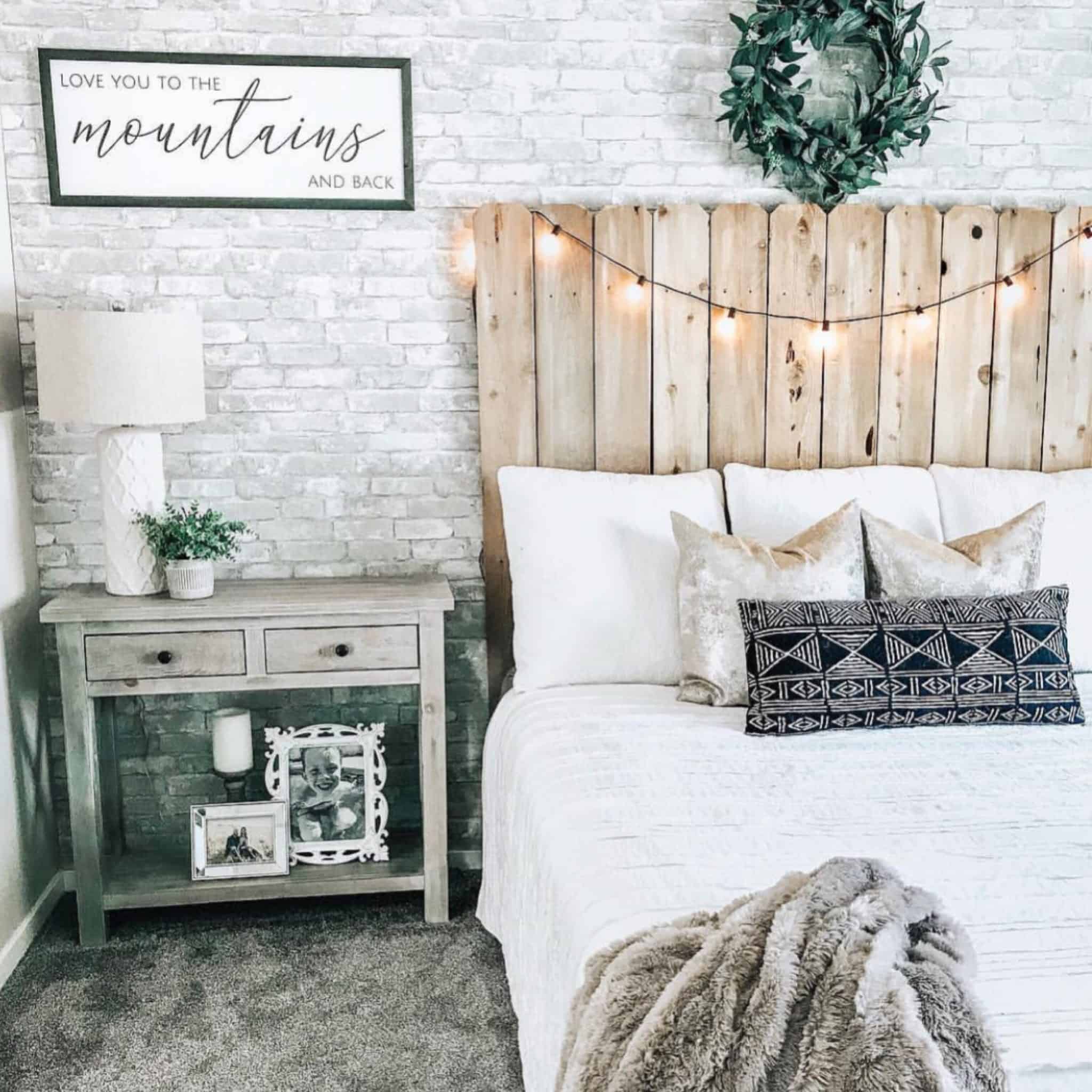 Instagram.com/brittanyhenryblog
Instagram.com/themustardseed205
Instagram.com/lizlovegrowswild
Instagram.com/brittanyshomesweethome
Instagram.com/charlotteshappyhome
Instagram.com/thefarmhousestory
Instagram.com/brooke_startathome
Instagram.com/jodie.thedesigntwins
Instagram.com/thelittlewhitefarmhouse
Instagram.com/theglamfarmhouse
Instagram.com/theothersideofneutral
Instagram.com/julie.thedesigntwins
Instagram.com/christina_goldsmith
Instagram.com/whitesparrowfarm
Instagram.com/citygirlmeetsfarmboy
Instagram.com/the_cityfarmhouse
Instagram.com/thecuratedfarmhouse
Instagram.com/thetailoredhaven
Instagram.com/threesonsfarmhouse
Instagram.com/ourfauxfarmhouse
Instagram.com/whitetailfarmhouse
Instagram.com/ourcottonfarmhouse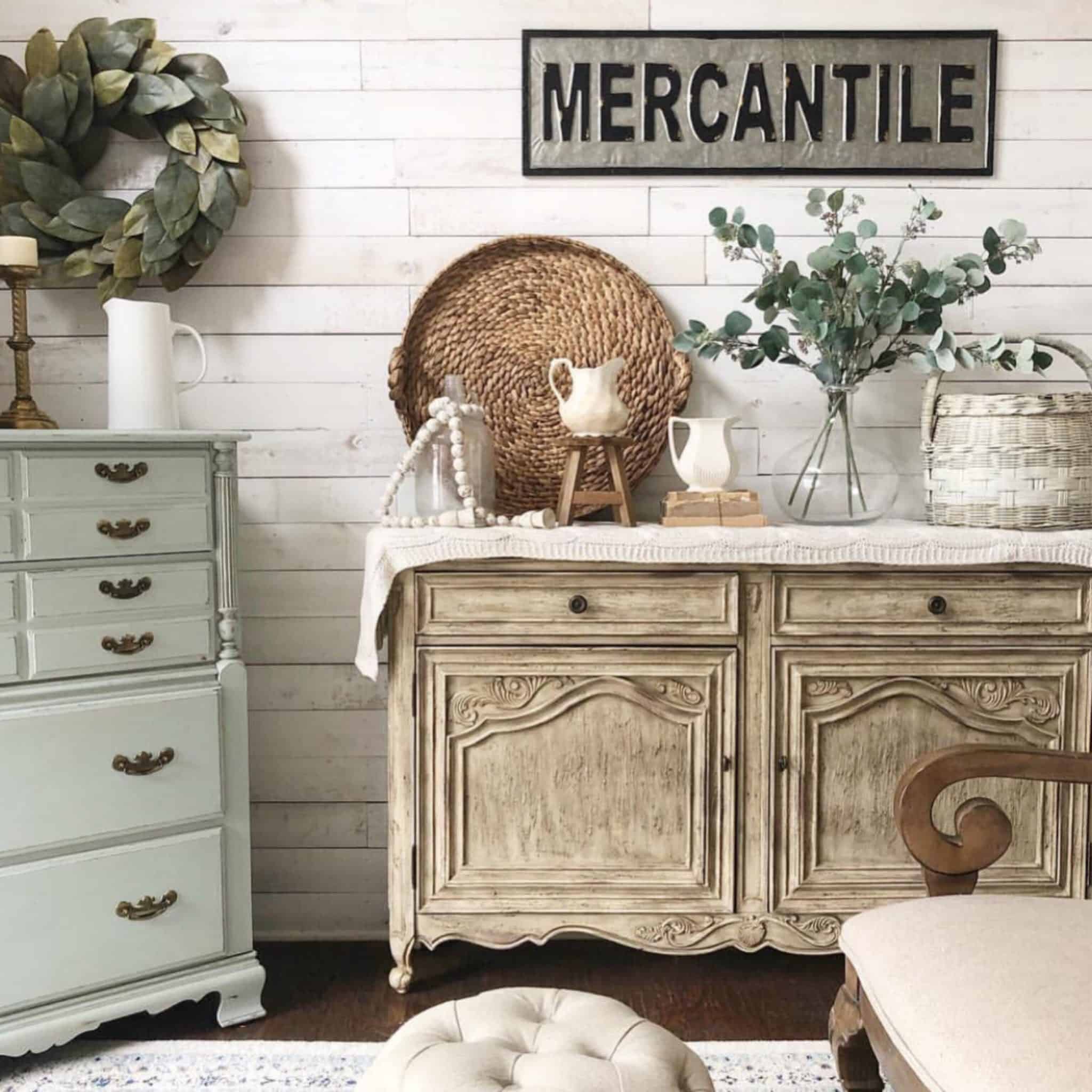 Instagram.com/yellowprairieinteriors
Instagram.com/whimsygirldesign
How insanely beautiful are these Instagram home accounts? Obviously, you fell in love with each and every one of them!? Right? BECAUSE I DID! Clearly. 🙂 Tell me in the comments below who was your favorite out of these home decor blogs.
This list has been full of the very best farmhouse blogs and interior design blogs to follow to bring you long term inspiration when decorating your dream home on a budget.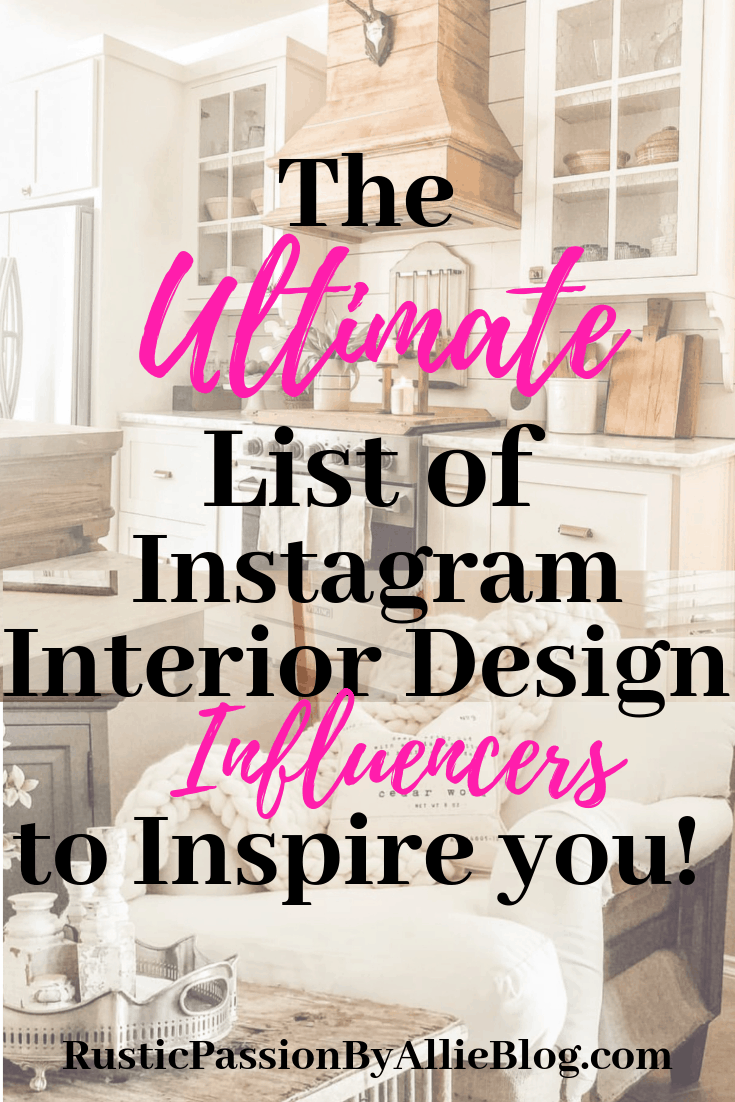 You can spend hours looking through these accounts and get lost with all the beauty. In other words, I hope you truly loved this blog post as much as I enjoyed writing it. Besides just looking at pretty photos, I hope you were inspired. And found some gorgeous accounts to follow! Because that was my goal here.
Are you looking for more fun on the blog? Trust me you will adore these gorgeous Farmhouse Styled items. So head over to our Recommendations page. And take some time to look around the blog. I have poured my heart into creating lists of beautiful decorations at the best possible price that I am obsessed with. Of course you will be obsessed with all the decor too!
You may also like these Blog Posts full of the best budget friendly furniture and decor:
Popular Blog Posts: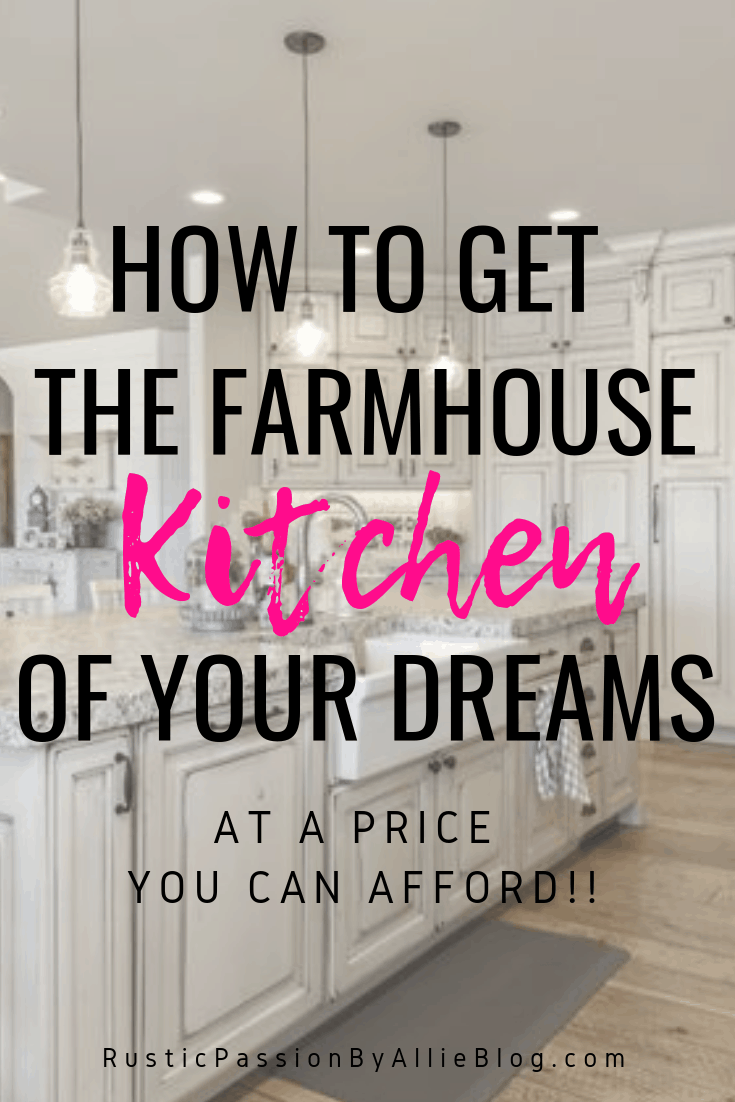 Also, have you been wanting to create your own blog? I make ALL of my income from being a full time blogger. Keep reading if blogging is something you have always been curious about. Because you will want to take a look at my blog post How to start a Blog the easy way!
I've included a list of the best tools I use for my blog. As a result I have used all the items in this blog post personally and absolutely love them. Not only have I linked discounts but also the best price possible for each item.
In fact Go read it now and start a blog the easy way! Because you won't regret it!
Thanks for stopping by the blog today to see these inspiring home decor blogs. Let's be friends more than just here. Come find me on Instagram, Pinterest, and Facebook.
The best blog about home decor.