This is the Best List of Affordable Accent Chairs that make a Statement!
Best accent chairs for living room.
I love furniture that stands out and makes a statement. One of a kind items that you have never seen before. That's exactly what this blog post is about. You will see gorgeous affordable accent chairs that you don't see in every home. When designing your living room that's something you will need to keep in mind furniture that's unique that really speaks to your soul.
I've done tons of research when it comes to how Joanna Gaines decorates. I even wrote 2 blog posts about her decorating skills and design style. I share 9 secrets she does in every fixer upper kitchen remodel and every master bedroom remodel. If you love Jo you will love those 2 posts.
So I've noticed in every single remodel she does her "secret go-to furniture piece" is an accent chair. If you look through the Magnolia Homes she has decorated she always uses accent chairs in the master bedroom, reading nooks, the living room. And really tons of other places. It's a perfect piece of furniture to put in a spot that needs some kind of decoration or furniture but doesn't have a lot of room.
Keep reading I want to share with you some of my absolute favorite accent chairs that I know you will love!
Have you ever looked at a chair in the corner of a living room or in a reading nook and just thought how pretty the chair is? I do all the time. It can sit there all alone and it looks great solo sitting there? This doesn't always happen because sometimes people just throw an extra chair laying around for extra seating. But an accent chair should be used for functionality and aesthetically pleasing.
I want to show you exactly how to decorate with accent chairs.
Other Blog Posts you may like:
These 5 tips will help you pick out the perfect one and figure out exactly where it should go in your home:
Tip #2 – Chairs are meant to be sat in. So make sure the affordable accent chair that you go with is a comfy one. A cozy chair is something your guests will love sitting in when they come over for a visit.
Tip #3 – Pick out your chair so it matches with existing furniture you already have. That can help you decide on style and color.
Tip #4 – If you don't want something too out there for an accent chair, you can dress up a simple chair with a cute throw pillow.
Tip #5 – Accent chairs can cost an arm and a leg BUT this list is full of affordable accent chairs. If you pick any of these chairs you will for sure be in your budget. So definitely keep that in mind. You don't want to break the bank on one piece of furniture.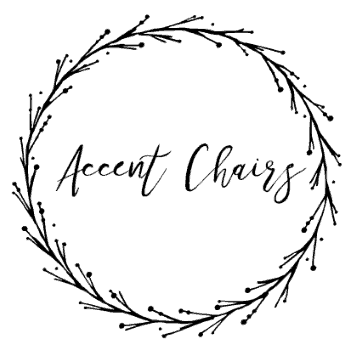 You have come to right place to find armchairs and accent chairs that will keep you in your budget!
Have been been dying to find the perfect armchairs and accent chairs? Look no further! Because this is the perfect post to help you find affordable farmhouse chairs.
I absolutely adore wingback chairs and accent chairs that make a statement. So these armchairs and accent chairs are some that I have absolutely fallen in love with.
And I know that you'll love these wingback chairs on sale and cheap accent chairs.
You can see below some of my favorite items. Because I have put a lot of time into this list and have only included items I love and trust. So grab a cup of coffee and spend some time on the blog. You will adore our collection of Cheap Farmhouse Home Decor.
I pour my heart into my email list I would love for you to be a part of it. Fill out the form below to be the first to get DIY tutorials and blog updates.
Take a look around the blog. You will love our recommendations page it includes hundreds of Farmhouse styled home decorations and furniture that I am obsessed with.
Most of these farmhouse accent chairs are from Houzz. It's one of my favorite places to buy furniture at a great price.
Some of the links on my blog are affiliate links, meaning no additional cost to you, I earn a commission if you purchase through the links. Thanks for supporting my dream!
Also, take a look at all Recommendations here.
You may also like these Blog Posts full of the best budget friendly furniture and decor:
Lastly, have you been wanting to create your own blog? I make ALL of my income from being a full time blogger. So keep reading if blogging is something you have always been curious about.
In other words here is an amazing post for you to give you step by step instructions on exactly what I use. So go take a look at my blog post How to start a Blog the easy way!
I've included a list of the best tools I use for my blog as well. I have used all the items in this blog post personally and absolutely love them. I have also linked discounts or the best price possible for each item. Go read it now and start a blog the easy way!
Thanks for stopping by friends.
I am so happy you came today. It means so much to me!
Let's be friends on Facebook, Pinterest, and Instagram!
Cheap farmhouse accent chairs