Hey guys! How is your week going? I hope it is going well. My week has been awesome. We just got back from a family vacation with Tyson's family. We had a blast, and spent a lot of time on the lake. I absolutely love family time and our vacations we go on so it was such a fun break.
Don't forget to sign up for my FREE VIP Home Decor Resource Library. You will get to see DIY tutorial craft videos, learn how to make money selling your handmade items, where to buy the best Farmhouse decor for CHEAP, my top 100 Farmhouse home decorations that I love. Just to name a few!
Have your been wanting to turn your kitchen into a Neutral Farmhouse Dream come true? Truth be told, you aren't alone! Seriously everyone I know wants to create a beautiful home they hate leaving!
I spend a majority of my time in the kitchen… Because DUH I love to cook. So having kitchen decor I love is absolutely a must for me!
If you have been following the blog for a while you know wood and white interior decor is something I am so passionate about. If you are too you will enjoy this blog post of gorgeous white kitchen pitchers. All of them are priced affordably from Amazon.
So enjoy these adorable White Farmhouse Pitchers!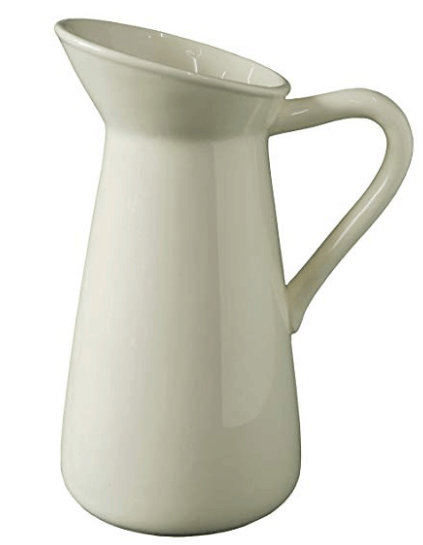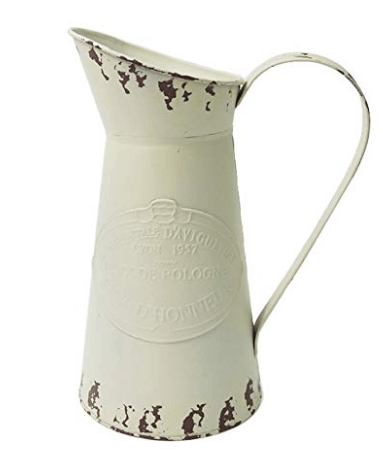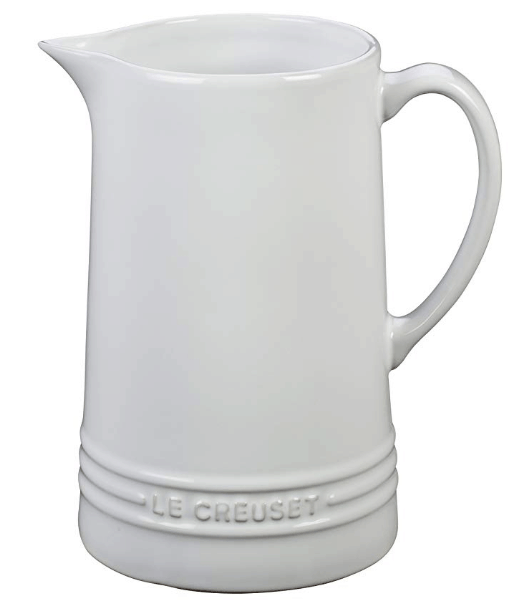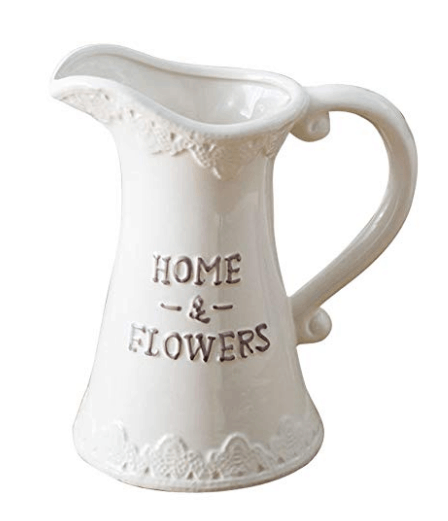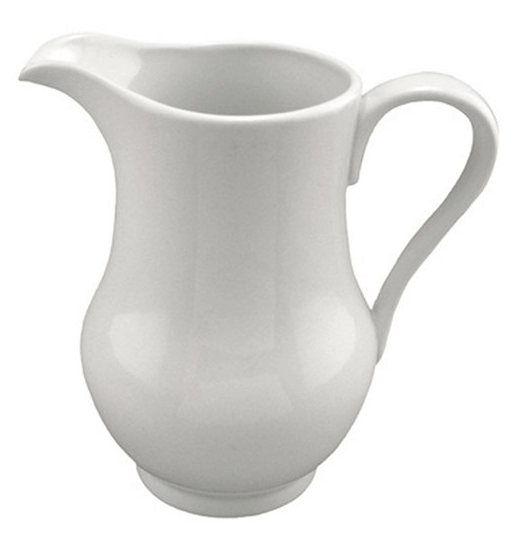 Lastly, have you been wanting to create your own blog? I make ALL of my income from being a full time blogger. Keep reading if blogging is something you have always been curious about.
In other words here is an amazing post for y'all to give you step by step instructions on exactly what I use. Really though take a look at my blog post How to start a Blog the easy way! I've included a list of the best tools I use for my blog. I have used all the items in this blog post personally and absolutely love them. I have also linked discounts or the best price possible for each item. Go read it now and start a blog the easy way!
The truth is, I pour my heart into connecting with my community. So if you want to be a part of my blog family I would love to connect with you. Let's be friends on Instagram, Pinterest, and Facebook.
Thanks for stopping by the blog today friends!