15 one of a kind affordable Modern Farmhouse Rugs. +5 tips to pick the perfect one.

The absolute best farmhouse area rugs or farmhouse kitchen rugs.
What room are you looking to decorate with an area rug? Are you looking to design your family room, living room, dining room, or bedroom? Because modern farmhouse rugs goes in every room in your home. There are so many different factors to keep in mind when choosing an area rug.
Some things to think about when trying to pick out the perfect rug:
If you are trying to decorate your living room pick a rug that will fill up the room. Make sure it's proportionate. It looks good to have furniture laying over the top of the rug. Couches and coffee tables always look good on top of the rug. I always measure a room to make sure the rug and furniture will fit in it nicely.
Pick a rug that will match the furniture and decor you are using. The style right now is neutral everything. So these are modern farmhouse rugs and neutral will look great with White and Gray decor.
A lot of people forget about a rug when decorating your master bedroom. But a good rug looks stunning half way under your bed it creates a focal point for your eye to look at.
Double layering rugs is actually really popular right now. It's a pretty design trend that I can't get enough of. As long as they compliment each other.
Rugs can go all through out your entire house. Hallways and entryways are a favorite place for small rugs.
Rugs are must have in every home! As a result they can make all the difference in the style of a room! If you are looking for the perfect Affordable Farmhouse Rug whether that means jute, gray or white neutral rug… You can find them all here!
To be honest, I love this gorgeous collection of affordable rugs. And I know that you will too! So if you want to bring your farm style house to life keep reading! You can find cheap floor rugs for sale that will fit your perfect design style.
I pour my heart into my blog family. So fill out the form below to be a part of it. You will be the first to get DIY tutorials and home decor tips.
Take a look around the blog. You will love our recommendations page it includes hundreds of Farmhouse styled home decorations and furniture that I am obsessed with.

Some of the links on my blog are affiliate links, meaning no additional cost to you, I earn a commission if you purchase through the links. Thanks for supporting my dream!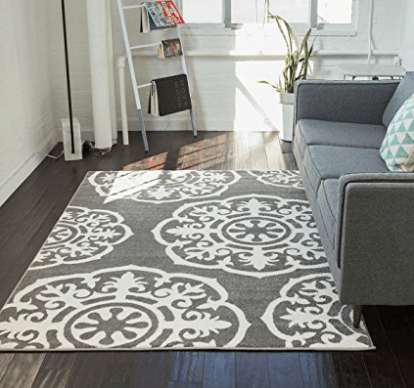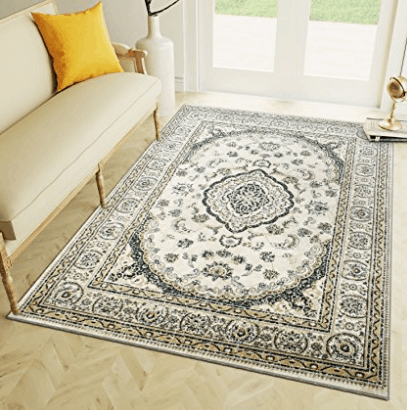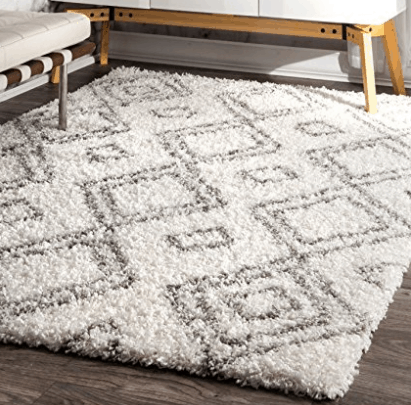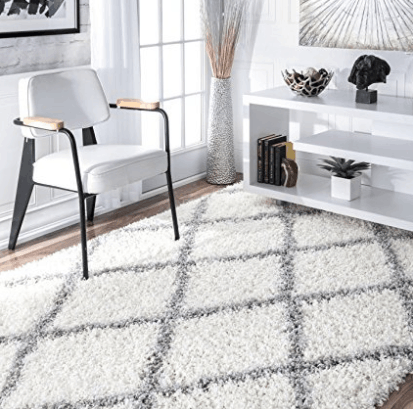 You may also like these Blog Posts full of the best budget friendly furniture and decor:
Thanks for stopping by the blog today. It means so much to me that you came.
The best affordable living room rugs.