15 COZY Affordable Farmhouse Bedding Sets. +5 tips to have the comfiest bed!
The most gorgeous farmhouse style bedding
I am the biggest home body EVER. When I'm not working and I'm at home Sawyer and I are usually cuddled up watching the latest reality tv show. Because there is nothing better than snuggling my 2 month old baby girl in a cozy bed! So of course with that comes the softest most comfortable bedding possible! I am all about being cozy when it comes to bedding. So this blog post I will show you exactly how to have the perfect bedding while choosing from a million farmhouse bedding sets.
When it comes to picking out the perfect bedding there are so many different factors to get the very best one!
So in this post I will help you choose a gorgeous farmhouse bedding set that you will love!
Other Bedroom Posts you might like:
5 tips that will want to keep in mind when trying to decide on bedding:
What color do you want your bedding? I love a good neutral White or Gray. Because they go with everything and will for sure match the bedroom furniture and decor you already have.
What style do you want? Personally I love fluffy bedding. The bigger the better in my opinion. Do you like fluffy, ruffles, smooth edges, pattern, floral. The options are endless when it comes to bedding. So you can really get any kind you like.
Do you like thick bedding or thin? We tend to keep our home pretty cold so I love a ton of think bedding to keep warm at night.
Are you planning on using a ton of throw pillows? I use a million on my bed… because your girl has an addiction. What can I say.
What kind of sheets do you like? Do you like soft cotton or silky? Do you want them the same color as your bedding?
If you remember all of these questions when buying bedding you will be sure to find the perfect set for your master bedroom.
I pour my heart into my blog family. I would love it if you would be a part of it. Fill out the form below to be the first to get DIY tutorials and blog updates.
Take a look around the blog. You will love our recommendations page it includes hundreds of Farmhouse styled home decorations and furniture that I am obsessed with.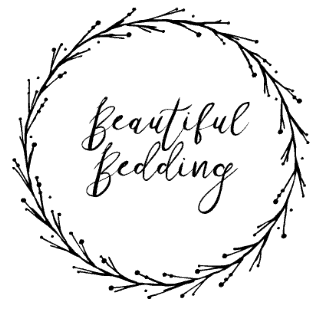 Some of the links on my blog are affiliate links, meaning no additional cost to you, I earn a commission if you purchase through the links. Thanks for supporting my dream!
Keep scrolling to see my favorite neutral bedding. You can click on each photo to see where you can get it for your own bedroom.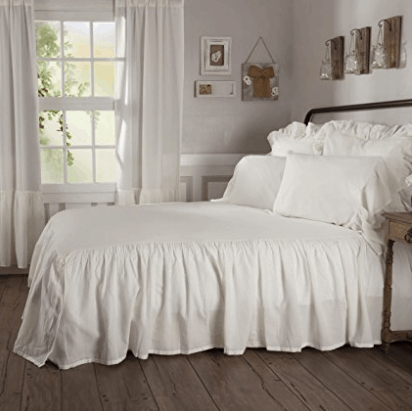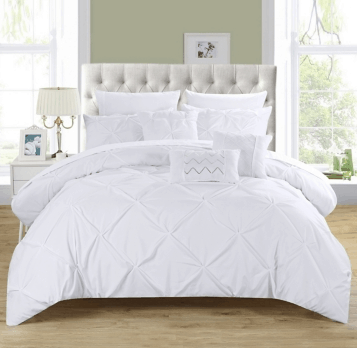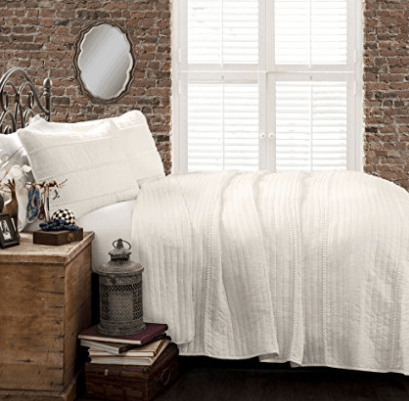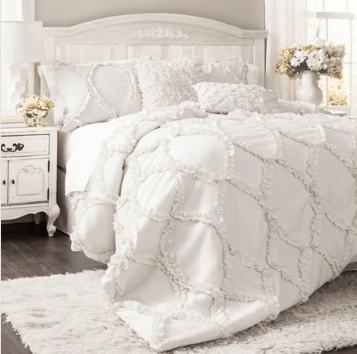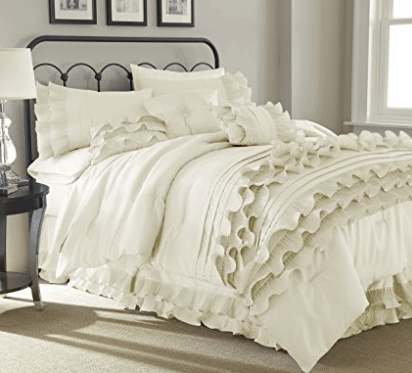 So which farmhouse bedding set is your favorite? Tell me in the comments below.
Take a look at all Recommendations here.
You may also like these Blog Posts full of the best budget friendly furniture and decor:
Have you ever wanted to start your own blog? Learn step by step exactly how to make a full time income my your website.
Thanks for stopping by the blog today. It means so much that you came. Come find me on Instagram and let's hangout more than just here.
The most affordable Modern Farmhouse Bedding