Fall in Love With These 10 Affordable Faux Vintage Trunk Chests That You Need to Collect!
10 Affordable Faux Vintage Trunk Chests That You Need.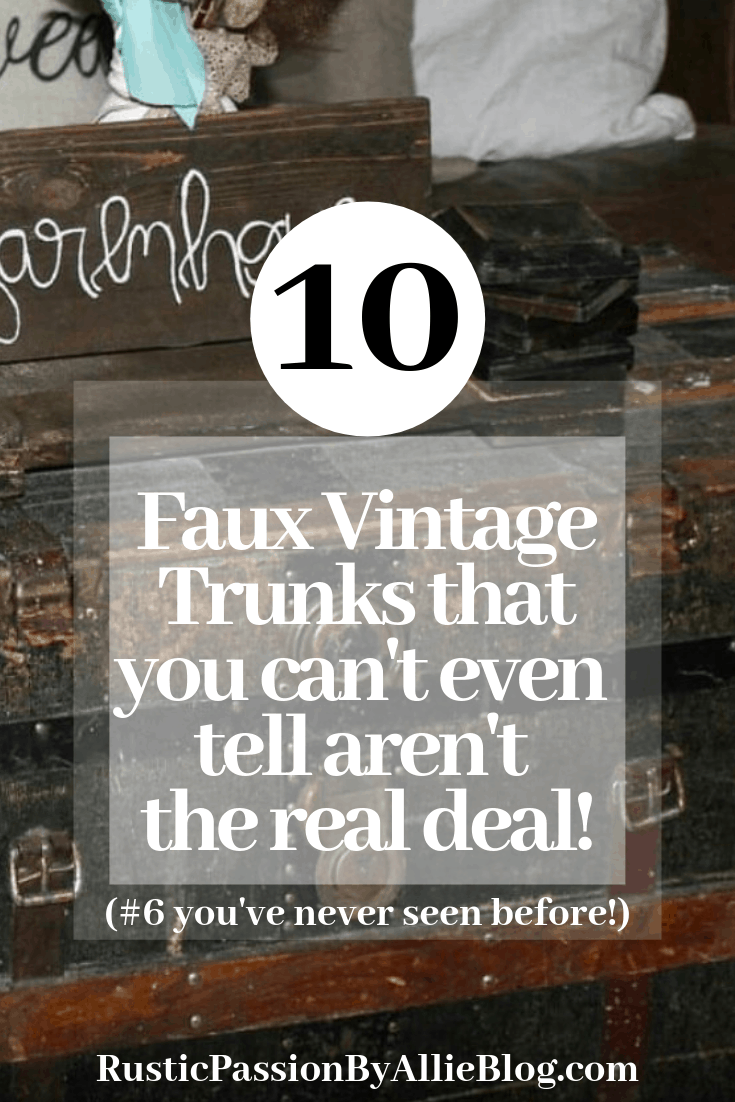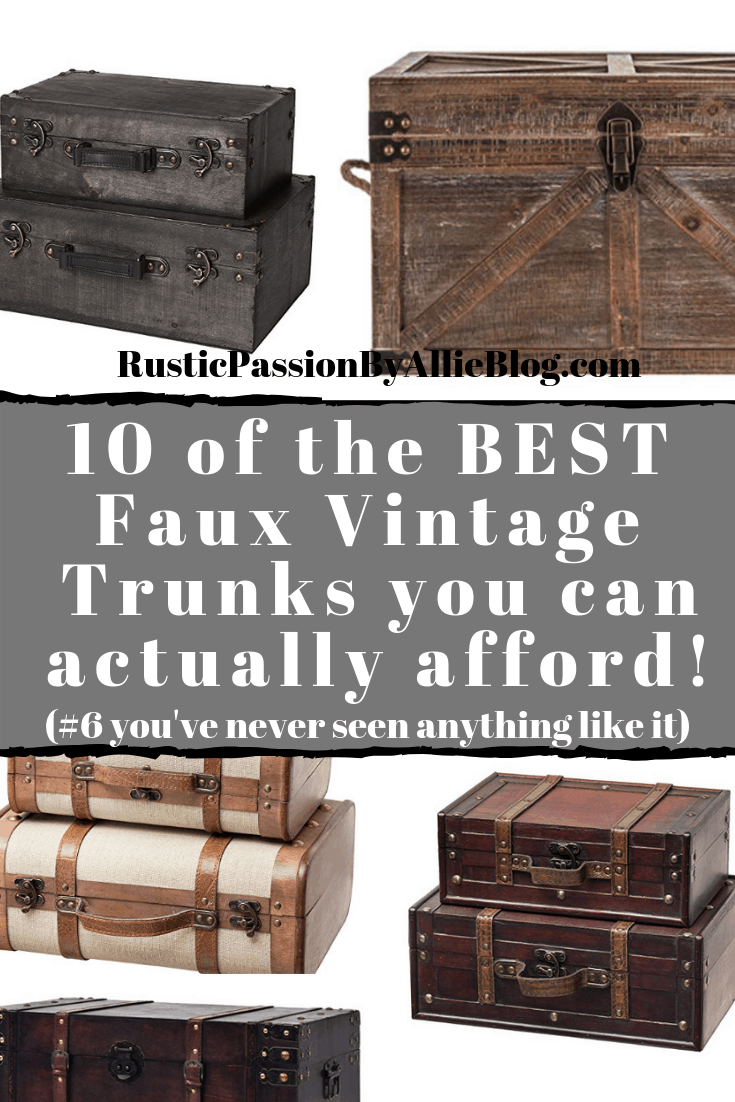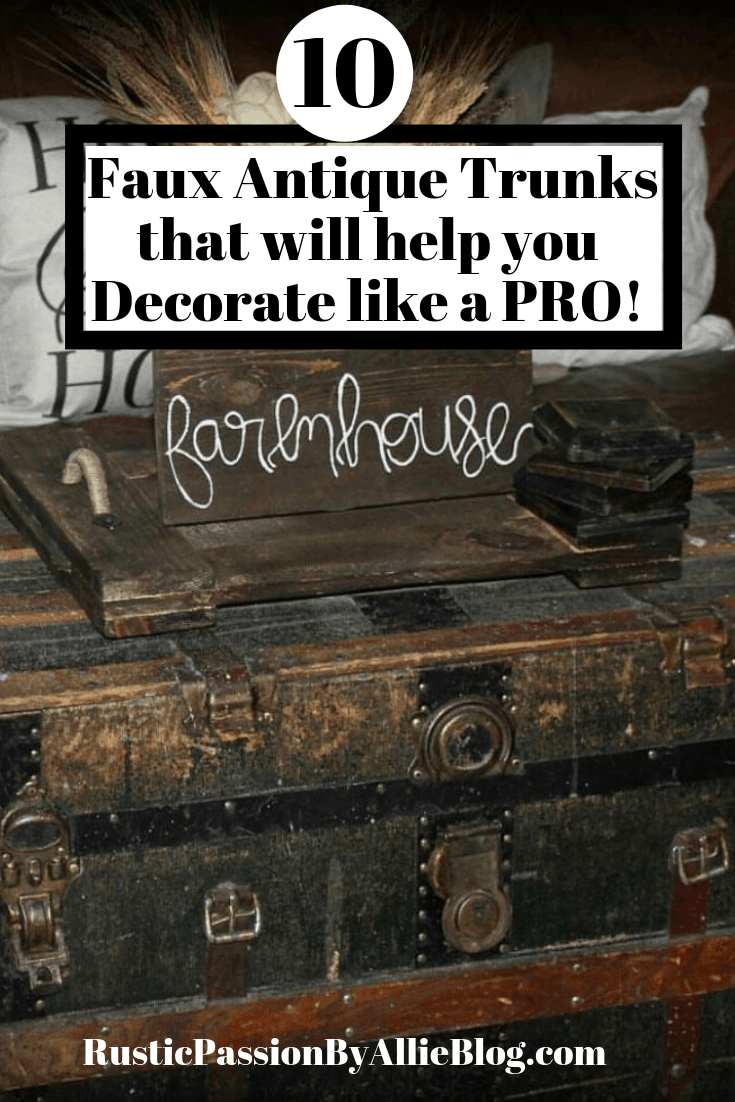 Hi friend. Thanks for stopping by the blog today. I am so glad you are here. It's a great morning already. It's almost Friday. YAY! Today I want to share a favorite faux vintage trunk or 10 with you. 😉
If you have been following the blog for a while you know I love vintage trunks. I collect them and you can find them all over my house. The fact that they are gorgeous and can be used for storage is the best part. I adore items that are multi-functional.
Do you have any items or decorations that you collect in your home? Tell me in the comments below. I want to know.
So I started to become obsessed with trunks/chests or really any kind of a vintage trunk a few years ago. I was thrift shopping ya know one of my favorite things to do and I found the most gorgeous vintage trunk. It was brown and wood. And super gorgeous. I wanted it so bad. But couldn't get myself to spend money on it. Although it was a thrift store and it wasn't expensive.
WHAT A MISTAKE THAT WAS!
And I thought about it all day and night. So of course I had to go back and get it the next day. It was gone. I was so sad. It's crazy because I seriously think about that vintage storage trunk to this day. That's the last time I passed on a vintage trunk I love. I have collected them ever since then because I instantly fell in love with the design look.
I want to share a handful of trunks with you today. You can get the vintage trunk look even with these brand new trunks. They look antique and old even though they are brand new. I love finding home decorations that look old but aren't.
What is your favorite kind of trunk. I have black and wood, all white, and all wood. I just love all kinds. But the white one is stunning. You know I enjoy neutral home decor. And most of my home is white. So this trunk is definitely a favorite. I found it at the farmers market in salt lake. Such a screamin' deal for $20. I couldn't pass that price up. I told you I can't do that again. And have shoppers remorse for 10 years. LOL.
I also collect nutcrackers but can only display them for a short amount of time around Christmas of course. So collecting vintage trunks is something I really enjoy doing. Because the options are really endless when it comes to how you can decorate using them. I love using them as storage. I have a million throw pillows that I change out all the time. So it's super convenient putting them in the vintage trunk and calling it a day!
Let's get down to business. I'll show you my favorite vintage trunk.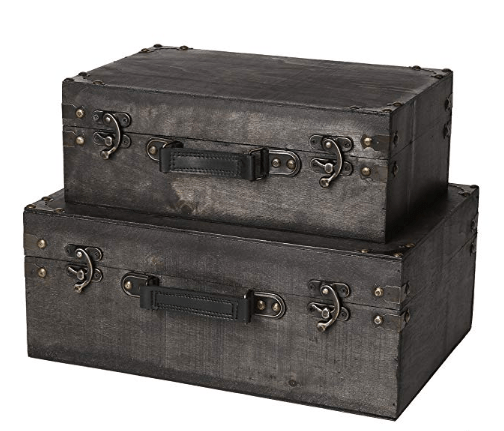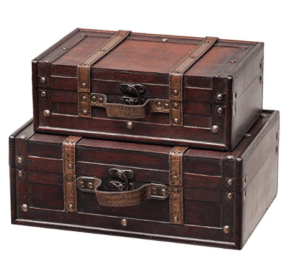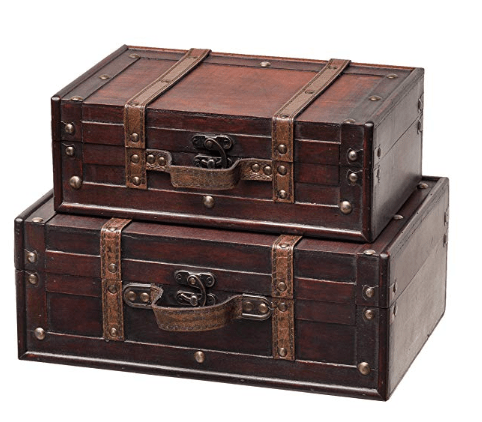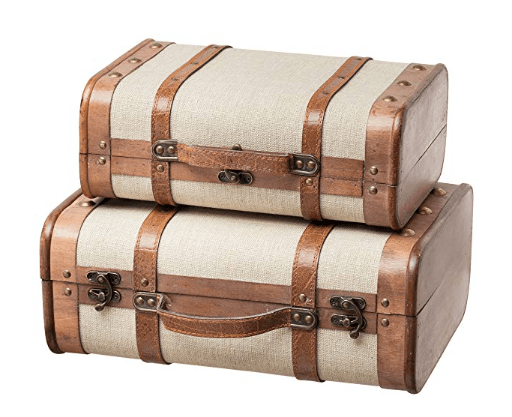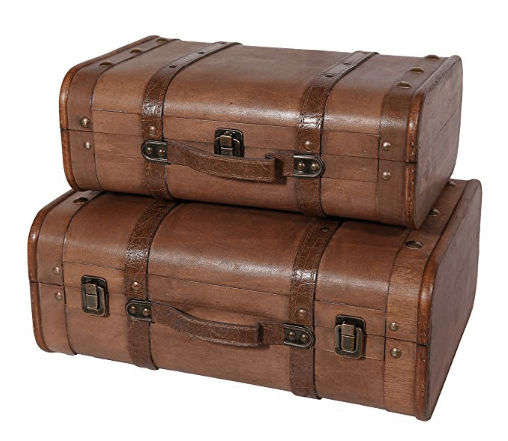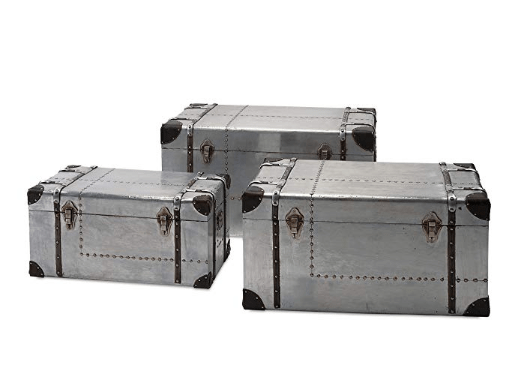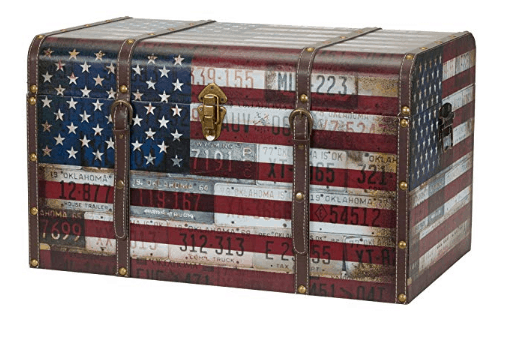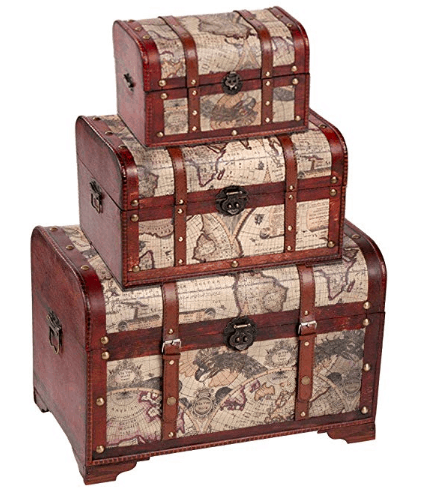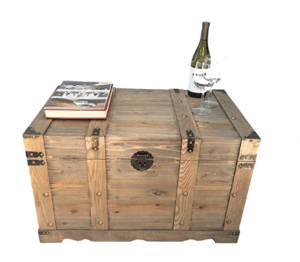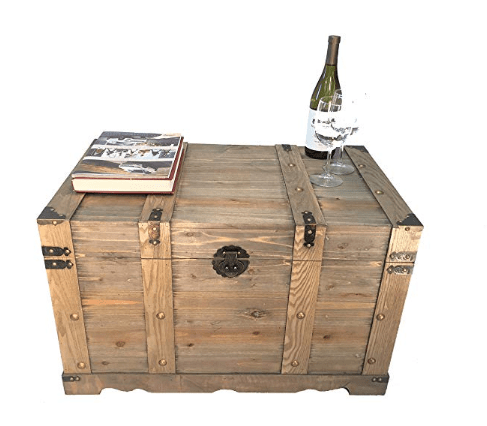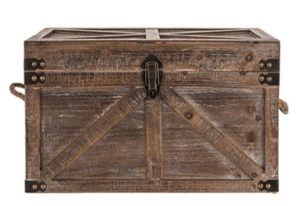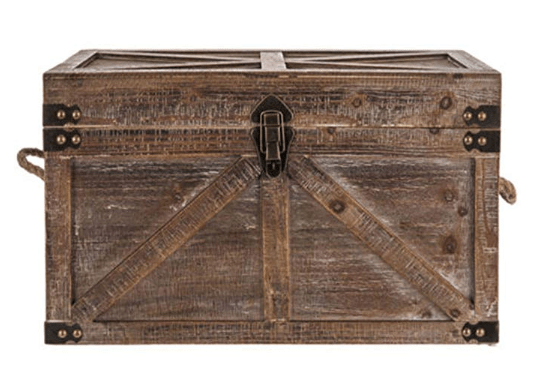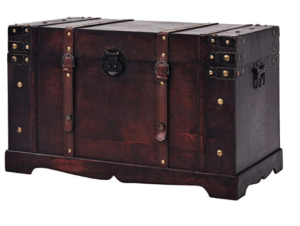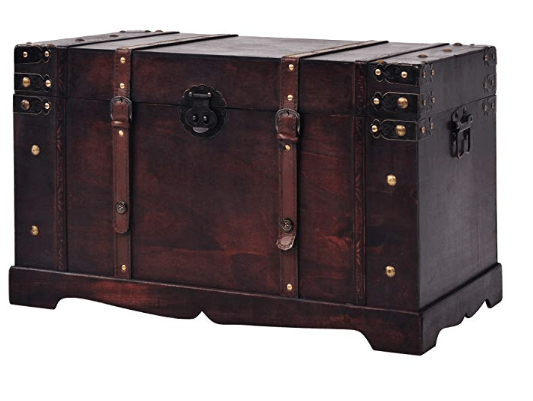 What did ya think?
So you can here that you don't need to go to your local antique store or thrift store every other day to try to find the perfect vintage trunk. Because it's so easy to fake it with these faux vintage trunks. I adore them and really can't get enough!
Tell me in the comments below which one is your favorite?
So have you ever thought about starting your own blog? I get this question all the time "how do you start a blog?" and it's really not as hard as people think. I wrote a step by step tutorial that will show you exactly how to start a blog the easy way.
I am a full time blogger and make all of my income from blogging. So if you want to find out exactly how you can too, look no further! You won't regret it!
Take a look around the blog. You will find some inspiring DIY tips and tricks and where exactly to find the best home decor on a budget.
Popular Blog Posts: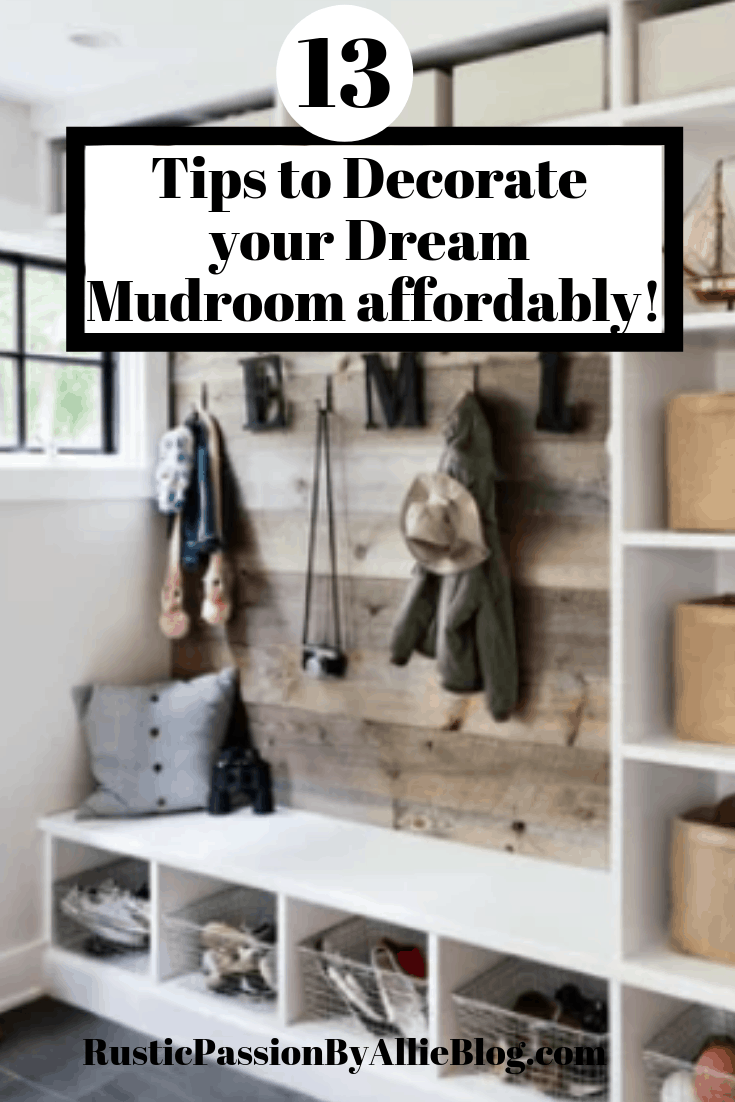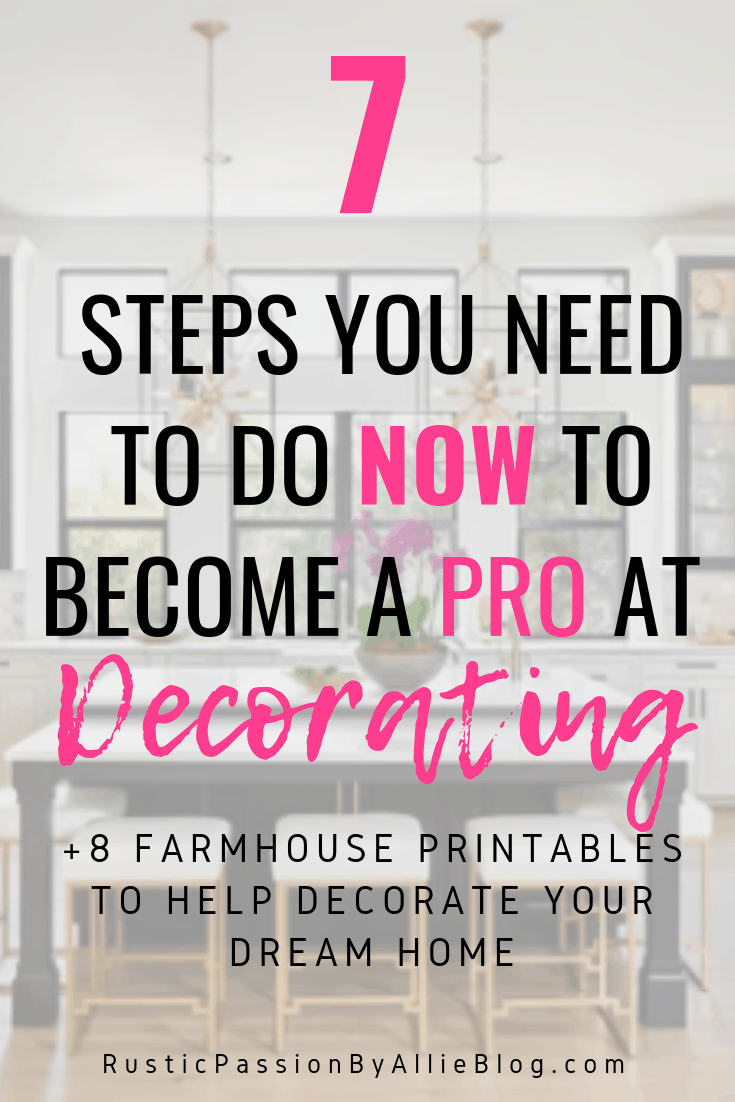 It means a lot that you are here today. So let's be friend more than just here? Come find on Instagram, Pinterest, and Facebook.
I pour my heart into my email list and would love for you to be a part of it. You will get the best tips to become a pro at decorating your own home and becoming a DIY master! Just fill out the form below.
Thanks for coming by the blog today. Have a great day friend.