How to choose the perfect farmhouse couch that will last!

The very best selection of farmhouse couches.
It's so important when you are deciding what furniture to have in your home that you pick out something that will last a long time and is good quality. I love furniture that you can get for a great price but that you know won't get ruined in a few short months. And we all know that a couch gets used so often so it's definitely an item that you want to invest in and make sure it will last. I've created a list of couches that I absolutely adore. You will love the selection of sectionals and find a good farmhouse couch.
Trust me you can't go wrong with any of these couches from Amazon.
Other Posts you may like:
When decorating a new room in my house I look for inspiration on the internet. Some of my favorite places for ideas are House Beautiful, Houzz, and Better Home and Gardens.
So definitely do some research and take a look around when you are decorating a new room it's the best way to find exactly what your design style is and what you are looking for when decorating.
When deciding on what kind of couch to get you will want to make sure it's durable and easy to clean. There is nothing worse than a couch that is so hard to clean that you can't even use it.
Unless you plan on having it be for decoration only.
Which let's be real most of us don't do that… Unless it's in the formal living room.
So I am going to share some of my favorite couches. You'll want to keep in mind the most common kinds of fabrics that are used in couches. They are leather, polyester, cotton, and linen.
Polyester couches are usually pretty easy to clean and the most budget friendly option.
Cotton and linen couches are the most commonly used couches but they don't last as long as other types. Especially if you have kids that are rough with furniture. Which most kids are.
Let's get down to business, here is my all time favorite farmhouse style couches.
But first the best tip I can give you to save money while buying furniture…You have to browse through Amazon to find good deals on furniture. That's what I do to find great amazing prices.
You'll see a large selection of style with these couches. I chose different colors and kinds. You'll notice that I've kept it pretty neutral. I love white, cream, and gray. My entire house is pretty neutral with rustic wood touches. I feel like you can't go wrong with a neutral design style and wood decorations. Most of the time my wood decorations are old wood trays or antique pieces that add a vintage vibe.
Depending on the size of your living room you'll want to keep that in mind when choosing a couch of course.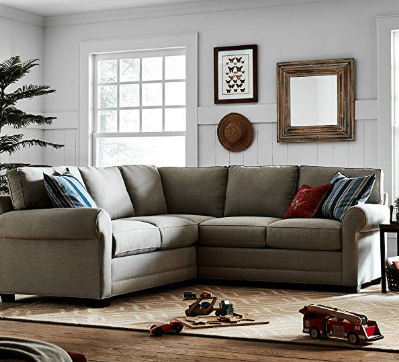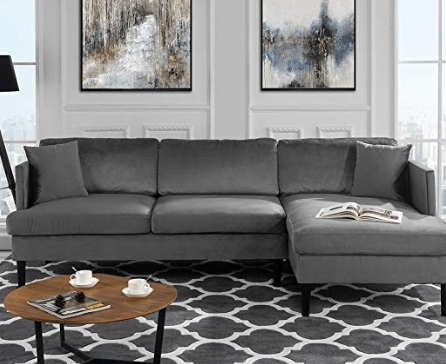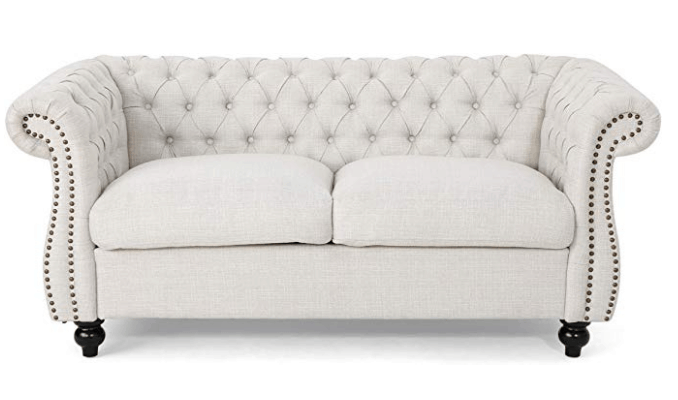 There is a huge variety of couches here to choose from. Tell me in the comments which one is your favorite. I think this one is my favorite.
I just love the way it looks and it's the perfect size for our living room.
Another important thing you'll want to keep in mind is the color because of how dirty it will get. As I mentioned above kiddos are messy. But so are dogs, and spouses. LOL
So just remember you want something that is easy to clean and durable that will last a long time. Because I'm not about to be buying a new couch every year!
You may also like these Blog Posts full of the best budget friendly furniture and decor:
Have you ever thought about starting your own money making blog? Blogging is something I am deeply passionate about, and I couldn't imagine doing anything else. So if it's ever crossed your mind to start a blog for a hobby or to make a little money on the side definitely read this blog post.
Popular Blog Posts: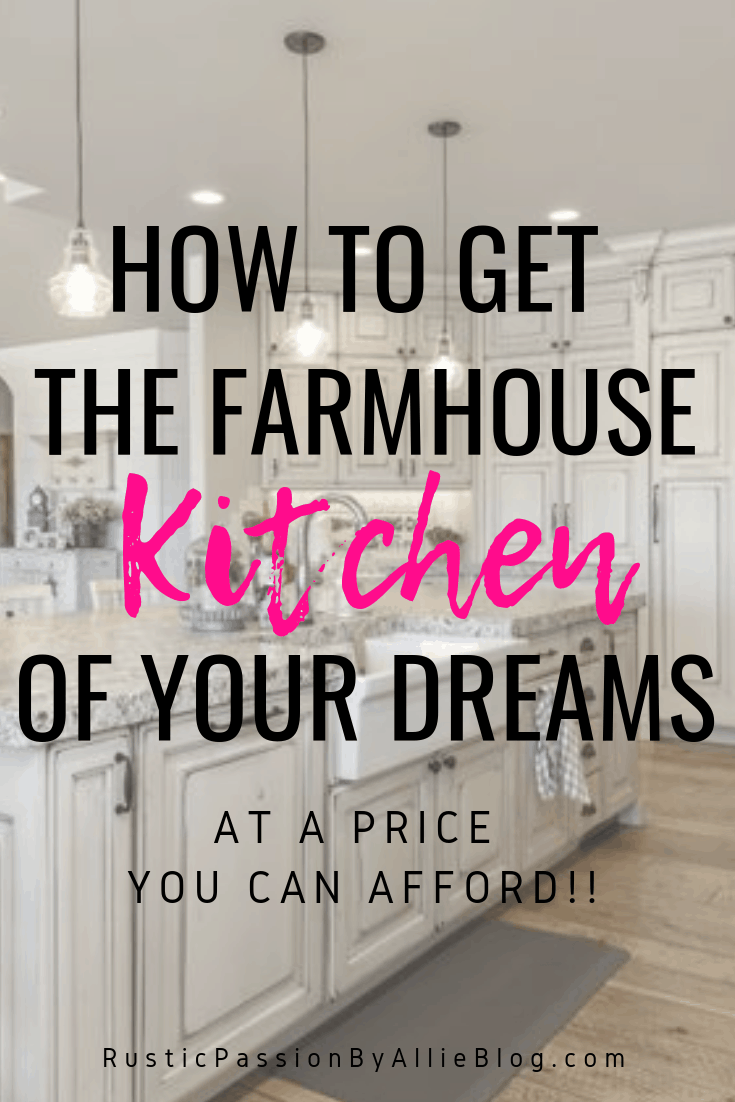 Let's be friends. Come find me on Instagram.
Thanks for stopping by the blog today. It means so much that you came.
Farmhouse furniture for sale