The CHEAPEST Christmas Bedding Sets + 7 Tips For Holiday Decorating Your Bedroom
Christmas bedding and holiday decorations for your bedroom.
Hi friend! Thanks for stopping by the blog today. I am so excited you are here. This blog post has me super excited about the holidays. 2020 has been an odd year for everyone and the holiday cheer is just what we need. There's no time of year that I enjoy more than Christmas time! I will share 7 tips with you to help you create a beautiful Christmas dream bedroom this year. + my favorite Christmas bedding sets.
I love the hype that we build up for that special day. The holiday traditions that we do as a family is the best part. Sawyer turns 1 in November so she is getting old enough where she loves seeing bright lights and is so alert on what's going on around her. So Christmas this year will be extra special with her.
7 tips to create the most beautiful Christmas cozy master suite you've ever seen!
Use small decorations on your nightstands such a holiday statues to bring small touches of Christmas.
Small Christmas trees are perfect for the master bedroom. They come in all sizes and you can style them in the corner of your room or on a nighstand.
Christmas wood signs are the perfect decoration for above your bed.
You can never go wrong with Christmas wreaths above your bed either!
Buffalo plaid will never go out of style for Christmas decor.
Christmas bedding sets are a must for any holiday bedroom. I'll share 10 of my favorite sets below.
You can click on each photo to see full product details and pricing information.
Some of the links on my blog are affiliate links, meaning no additional cost to you, I earn a commission if you purchase through the links. Thanks for supporting my dream!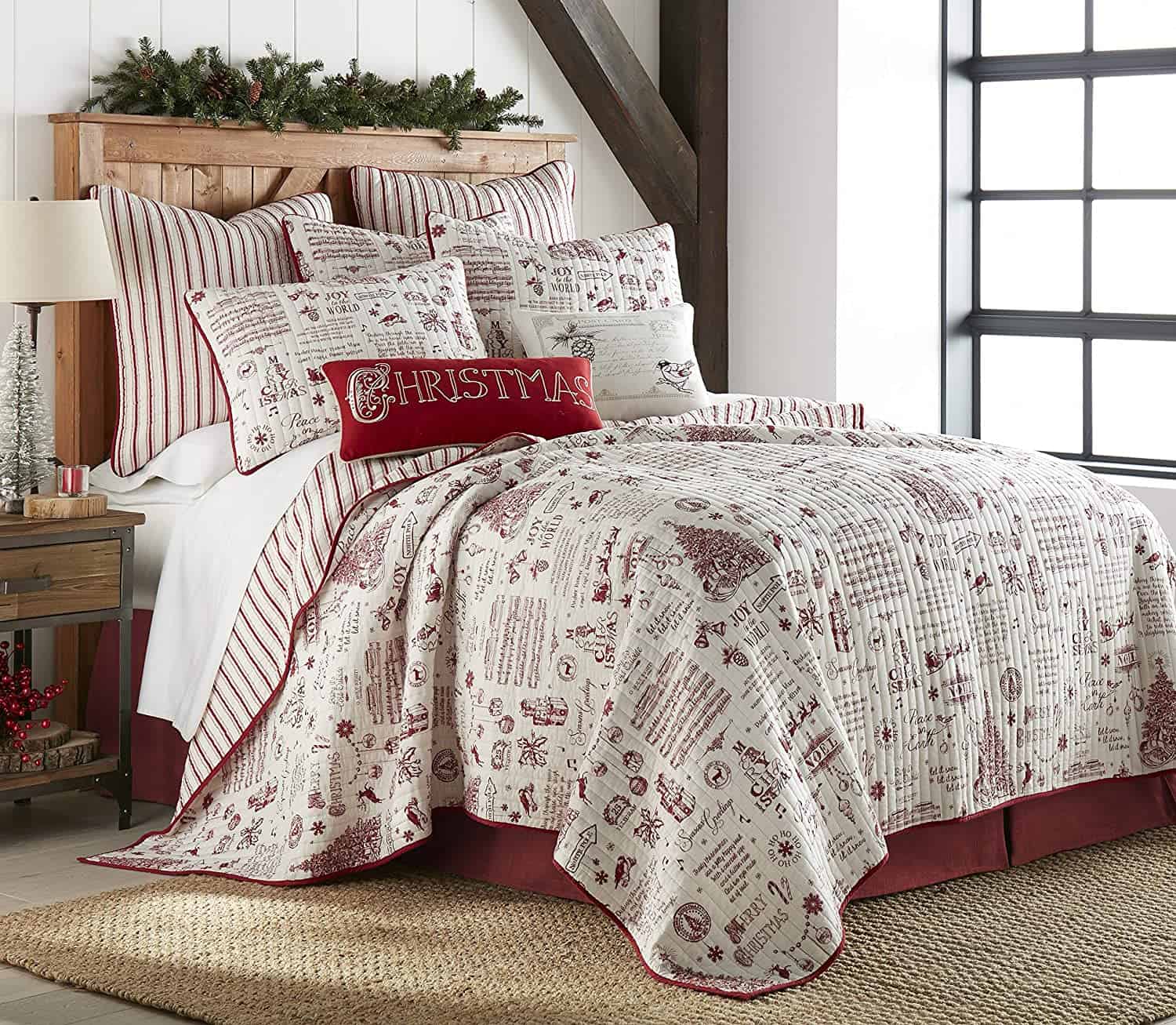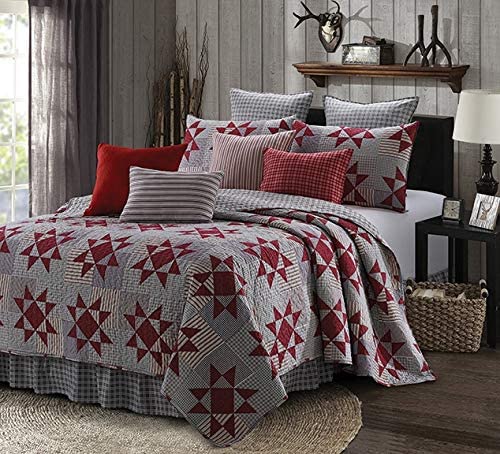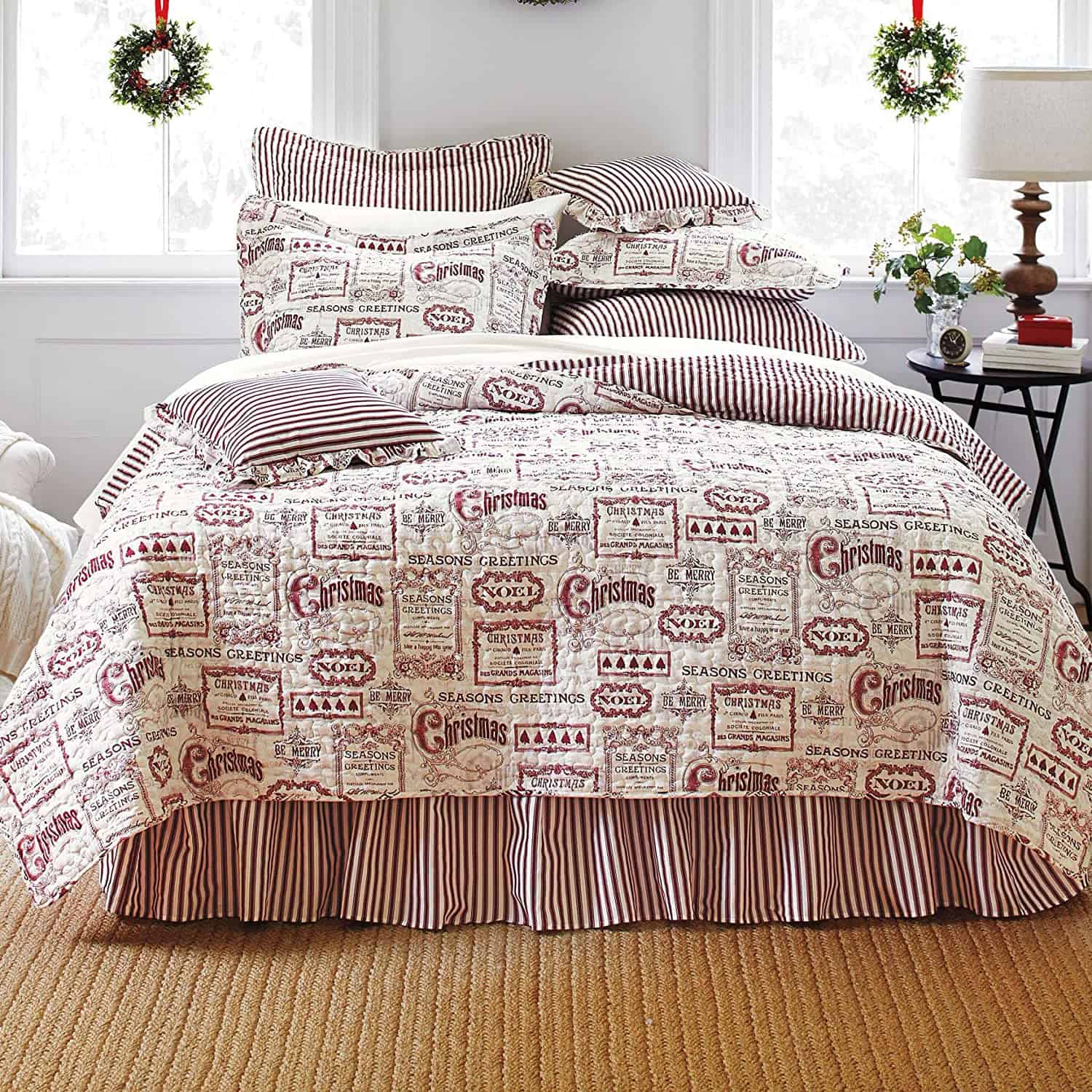 Tell me in the comments which Christmas bedding set is your favorite.
Click HERE to see which one is my favorite!
I hope you enjoyed this blog post. Thanks so much for stopping by the blog.
Let's be friends fill out the form below to join my blog family! You'll get the newest blog updates.
Other Christmas posts you might like:
The best hacks to create a gorgeous Christmas decorated master bedroom.