These DIY Decor Balls Are the Cutest Centerpiece.
Make DIY decor ball decorations.
Do you love decor balls? You can learn exactly how to make these cute DIY Map Decor Balls.
Hi friends! Thanks for stopping by the blog today. I am so glad you are here. Do you enjoy making crafts all while saving a buck or two? My favorite is home decor that keeps me in my budget. Most of the tutorials on my blog are aimed to save you money while crafting something beautiful. Decor balls are something I enjoy making. These DIY Map Decor Balls were no different. I have made a ton of different kinds. But really loved making these DIY Map Decor Balls. You can see one of my favorite moss ball tutorials here.
Popular Blog Posts: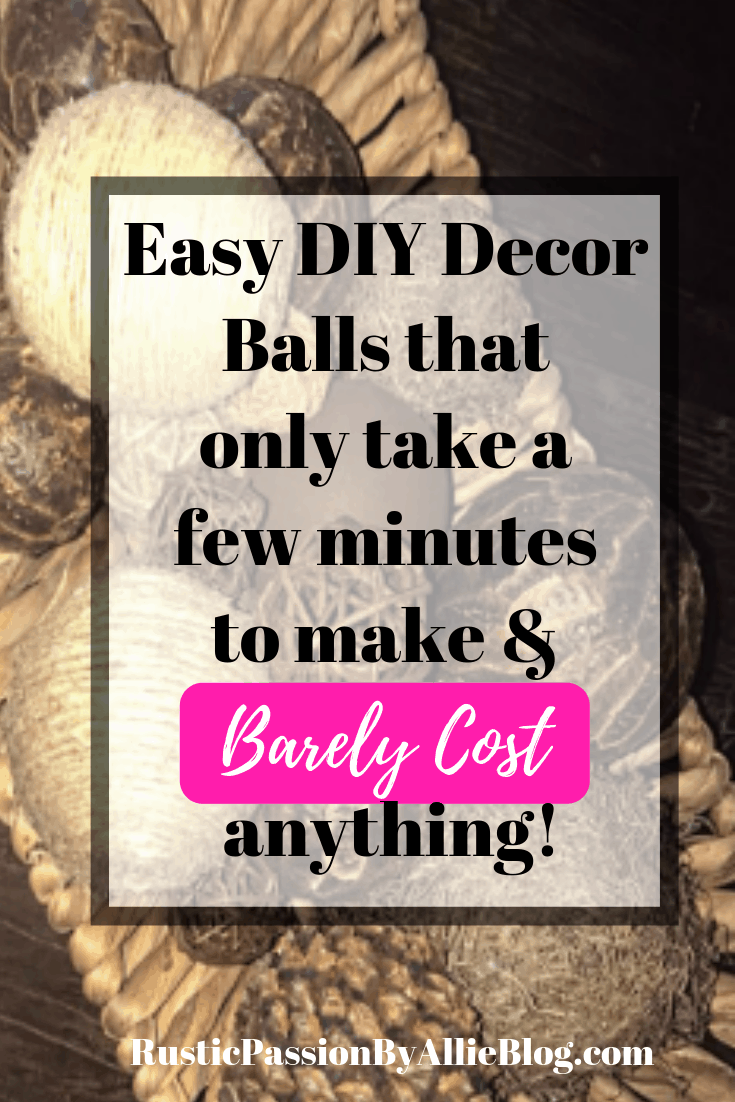 I mentioned in a recent blog post Learn How to Make 7 Different Easy No-Sew DIY Felt Flowers that I was going to start sharing videos in my blog posts more. Videos are such a great way to share tutorials.
Do you like videos or photos more for tutorials? Because I would love to share a lot more videos with you. They show step by steps so much better than just photos. Besides that, they are fun for me to make. So leave a comment below. AND let your girl know which one you like the best.
Also, I launched my Free Home Decor Resource Library if you want to get full access to it and join my blog family fill out the form below.
Here is what is included with the FREE VIP Library!
-Where to share your blog posts if you are a crafter, home decor blogger, or design influencer.
-I have created the best helpful information guides that will save you time and money including my discount codes when purchasing gorgeous decorations for your home.
-Top 100 Farmhouse decorations that will make your home look like it was designed by a pro!
-Where to buy high quality Farmhouse decor for CHEAP!
-DIY Home Decor tutorial videos to show you step by step how to create beautiful one of a kind decorations. New Video gets uploaded regularly.
-If you are a craft/home decor vendor beginner or pro you will be able to get tips and tricks (including my booth tracker and checklist for shows) that I have learned from many booth events.
-Product List for all DIYers – the best products you NEED to create all your own DIY crafts and home decor.
Items you will need for this project:
It's best to cut the map into small strips to make sure that you can cover the entire styrofoam ball.
Let's get down to business! Watch the video below to see exactly how I made these adorable DIY Map Decor Balls.
So I used these DIY Decor Map Balls as a centerpiece on a small wood tray. And I think they turned out so cute. Not to mention, it was an easy craft. Equally important it's affordable. If you love decor balls than definitely make this cute craft.
Also if you didn't already take a look at my blog post DIY Moss Balls you can see it here. Because those turned out to be such a fun rustic decoration that I adore displaying on my coffee table.
Have you been wanting to create your own blog? I make ALL of my income from being a full time blogger. Keep reading if blogging is something you have always been curious about.
In other words here is an amazing post for you to give you step by step instructions on exactly what I use. Really though take a look at my blog post How to start a Blog the easy way!
I've included a list of the best tools I use for my blog as well. I have used all the items in this blog post personally and absolutely love them. I have also linked discounts or the best price possible for each item. Go read it now and start a blog the easy way!

Let's be friends on Instagram, Pinterest, and Facebook.
Thanks for stopping by today friends!