10 affordable cute Fall throw blankets to bring out your Farmhouse style.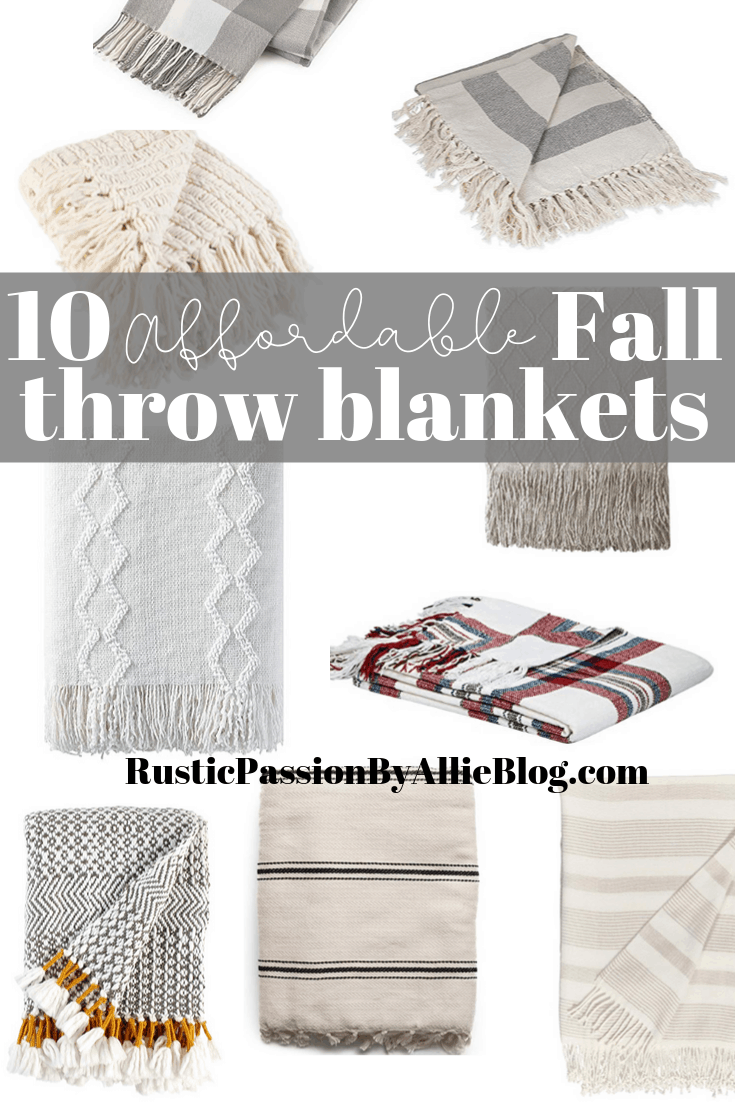 Hi friend. I hope you are having a great week so far. It's October and it has been freezing in Utah lately which is getting me in the Halloween mood. I love this time of year so much. It makes me want to watch Hocus Pocus and stay warm and cozy. That's why I decided to write this blog post about affordable cute Fall throw blankets. Because let's be honest… A girl can never have too many throw pillows or throw blankets. Seriously!
You can see my blog post with my favorite throw pillows HERE.
Aren't all of these fall throw blankets so cozy? I just love the neutral design they all bring. They are perfect for the couch or on the end of your bed. I adore blanket ladders as well. I have one that is in my living room it looks cute and it's so convenient.
Have you ever wanted to start a blog? I get this question all the time from people asking if it's actually possible to make money from blogging… The short answer is YES! Absolutely it is. I make a full time income from this blog. Take a look at this blog post to show you exactly how you can start your own blog the easy way.
Click HERE.
I pour my heart into my email list and love giving you guys the best tips and tricks when it coming to decorating and DIY's. Fill out the form below let's be friends.
Popular Blog Posts:
Thanks so much for stopping by today friend. I love that you came here it means so much.