30+ of the cutest DIY Halloween Signs you NEED to make.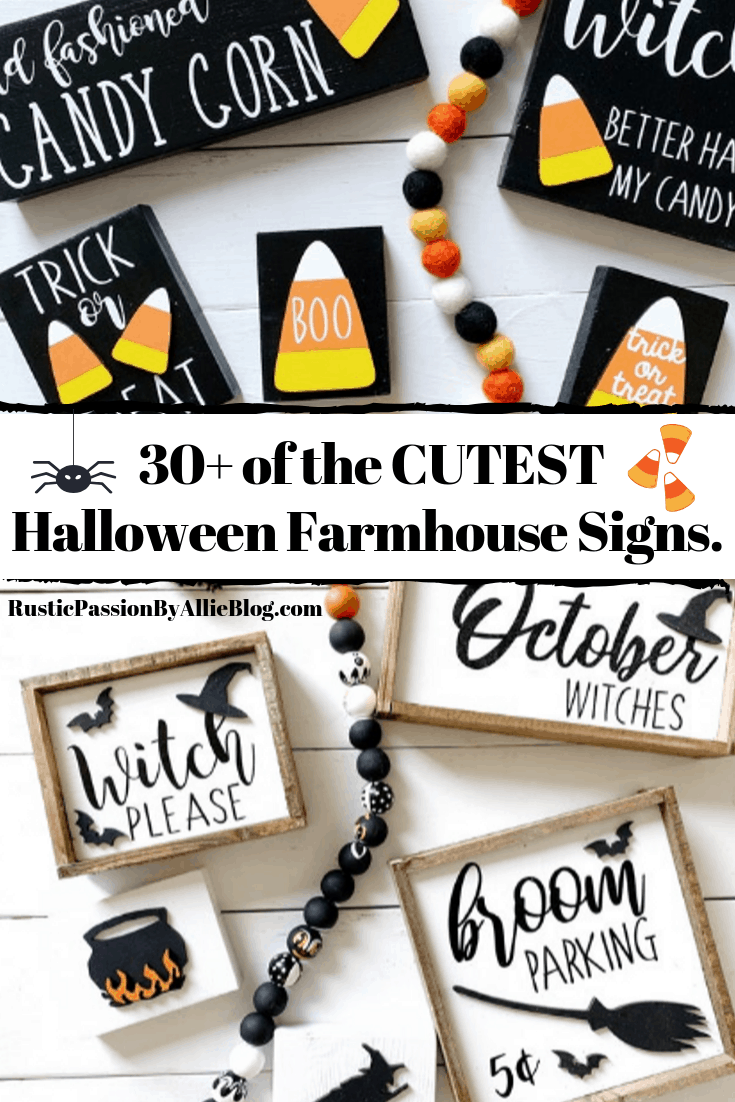 Hi friend. I hope you are having a great Tuesday so far. Yesterday was the first day of Fall. YAY! It's been pretty chilly here in Utah lately which is totally fine now because it's that time of year. And that means my baby girl will be here in no time. I scheduled to be induced on November 22nd and I am so excited. I can't wait you guys! It's so crazy to finally be having a baby after so many years of infertility. If you haven't ready our infertility story and want to you can HERE. Because it's Fall I have been writing all the Fall and Halloween blog posts. You can see them all at the bottom of this blog post. But I want to share some of the cutest farmhouse DIY Halloween signs.
You will adore these signs as much as I do I'm sure. I have a side business where I make wood signs and have had booths at tons of shows so making farmhouse signs is something I really enjoy doing. Not everyone does though! So you can purchase any of these cute DIY Halloween signs rather than making them.
I have included 10 links to some of my favorite Etsy shops. But a lot of the listings include multiple signs in each one. So you will see 30+ Halloween signs here.
Some of the links on my blog are affiliate links, meaning no additional cost to you, I earn a commission if you purchase through the links. Thanks for supporting my dream!
Aren't these farmhouse DIY Halloween signs so much fun. Which one is your favorite?
This time of year is the best because I love the decorating that comes along with it! Halloween and Fall decor is definitely my favorite besides Christmas! If you have been following me for a while you know I love Christmas decor.
Have you wanted to start your own blog? I never thought I would be able to blog full time and actually make a living doing so. If you want to learn exactly how you can start a blog the easy way click HERE.
Popular Halloween Blog Posts:
I would love to be friends more than just here. Fill out the form below you will be the first to get blog updates and DIY tutorials.
Thanks for stopping by the blog today friend. It means the world to me that you are here.