Come get inspired with these stunning Modern Farmhouse and Country Kitchens that look like Joanna Gaines herself designed them!
Do you love getting inspired by beautiful homes? Because there is nothing more that I love than browsing Instagram and Pinterest for hours becoming inspired by gorgeous Modern Farmhouse and Country Kitchens. As some of you may know Tyson and I have been remodeling our house. And it is so much work! But I love bringing to life a beautiful room when it was so ugly looking prior! We recently updated our entire Modern Farmhouse and Country Kitchen. It's white and gray. My absolute favorites! You will see photos soon. I promise!
Popular Blog Posts:
So who is your biggest design inspiration? Truthfully, it's hard to name just one! Isn't it!! Since getting into the interior design/decor blog industry every single day I get to be inspired by talented people. And I am always looking for new ways to decorate my farm house.
Because I am so deeply passionate about DIY home decor actually DIY anything. I love bringing you photos and tips that I know will bring out your inner designer. So sit back and enjoy these breath taking photos of these Modern Farmhouse and Country Kitchens. Get ideas and learn how to decorate your farm house the easy way!
Also, don't forget to look through my Favorite decorations listed. I have hundreds of Farmhouse Home Decor items that you can browse and fall in love with just like I have! Our recommendations page is full of dreamy magazine worthy decor and furniture!
A few months ago I shared some of my favorite Interior Design photos that are so beautiful and will inspire you so much. They are some of my most popular blog posts. You can view them below.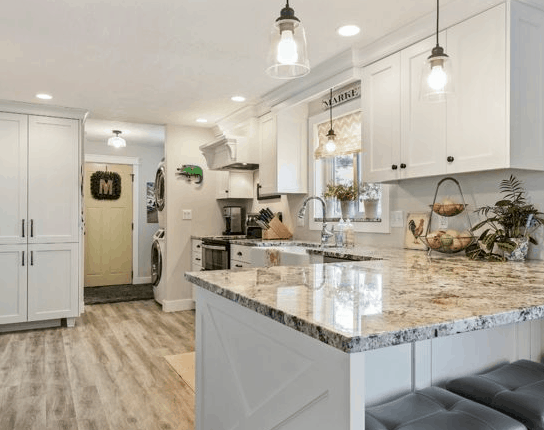 So I want to give an update on some new beautiful Farmhouse Kitchens because I know y'all will love them as much as I do. These photos are all from Houzz.com.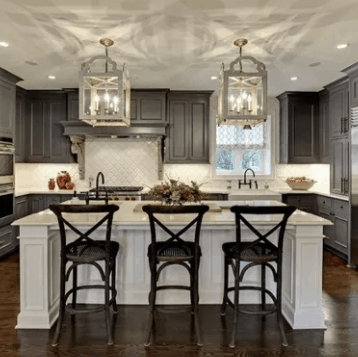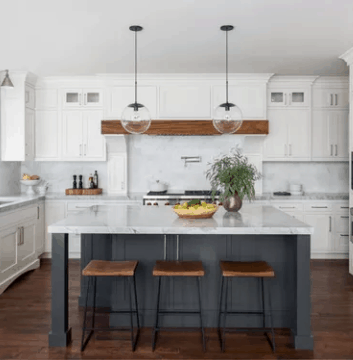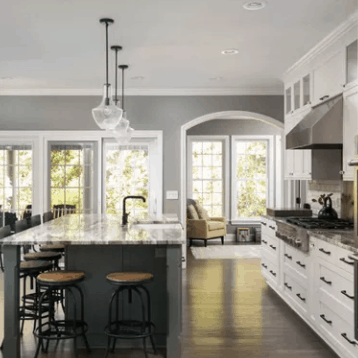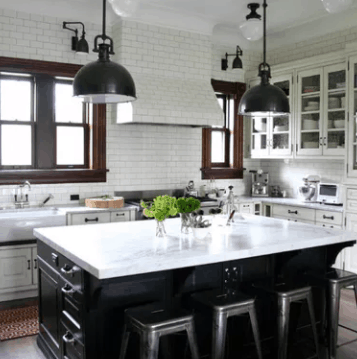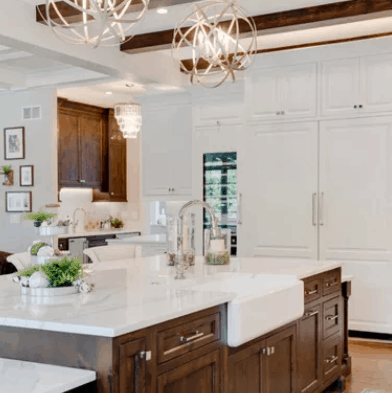 SERIOUSLY are these not the most beautiful kitchens you have ever seen?! I am dying at how gorgeous they are.
Who doesn't LOVEEEE freebies! I launched my Free Home Decor Resource Library if you want to get full access to it and join my blog family fill out the form below.
Let's hangout more than just here?! Come find me on Instagram, Pinterest, and Facebook.
Have you been wanting to create your own blog? I make ALL of my income from being a full time blogger. Keep reading if blogging is something you have always been curious about.
Take a look at my blog post How to start a Blog the easy way! I've included a list of the best tools I use for my blog. I have used all the items in this blog post personally and absolutely love them. I have also linked discounts or the best price possible for each item. Go read it now and start a blog the easy way! Because you won't regret it!
Thanks for stopping by friends!